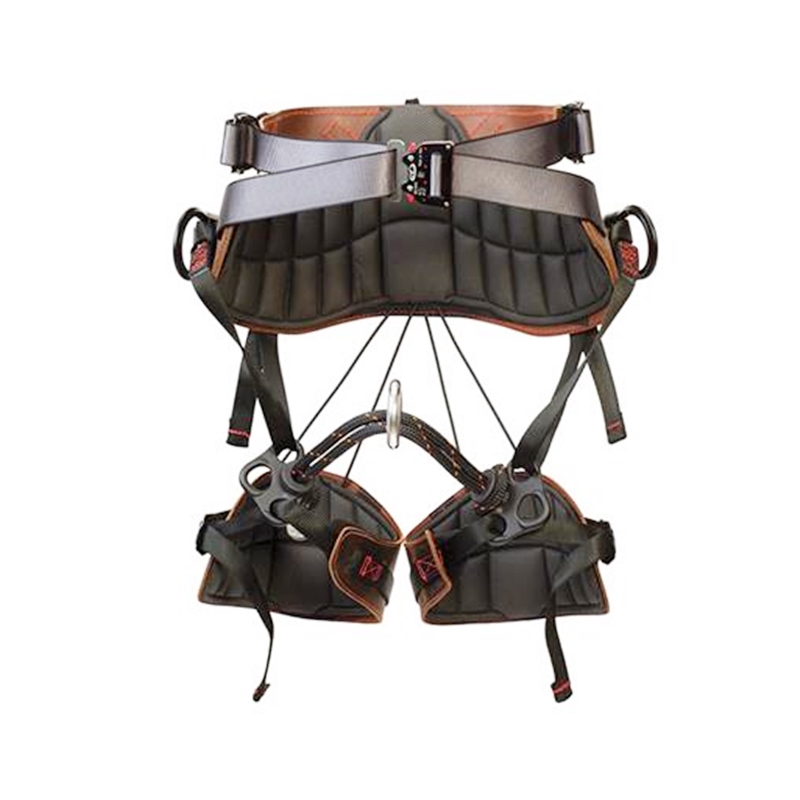 Weaver Denali Saddle
Leading the industry with a one-size-fits-all design, the Weaver Denali saddle combines patented AirFlex technology and high-performing safety features for the ultimate climbing experience.

FEATURES:

• An adjustable waist (28"-48") and adjustable position hip dees and leg pads to fit climbers of all heights, one size comfortably fits all.
• Patented AirFlex foam allows continuous air movement for cooling comfort.
• Lightweight, high-strength aluminum hip dees and rigging plates provide multiple attachment points on this climbing harness, giving added flexibility to the climber.
• Rugged, durable water buffalo leather forms to the shape of your body for maximum comfort.
• The double rope suspension bridge on this arborist saddle features a diamond knot at one end and a girth hitch on the other for replicability and security.
• The rope that constructs the double rope suspension bridge offers the perfect combination of durability and function.
• The white core within the black and orange suspension bridge makes wear and tear visible at a glance, allowing for additional wear inspection.
• Extra wide back pad extends further forward on hips for enhanced comfort and support.
• Climbing harness features replaceable back pads, leg pads and bridge.
• High-strength nylon webbing with multiple gear loops for easy, personalized configuration.
• Durable aluminum, quick-release waist buckle.
• Snap in with just one hand using the fixed position, angled side dee rings.