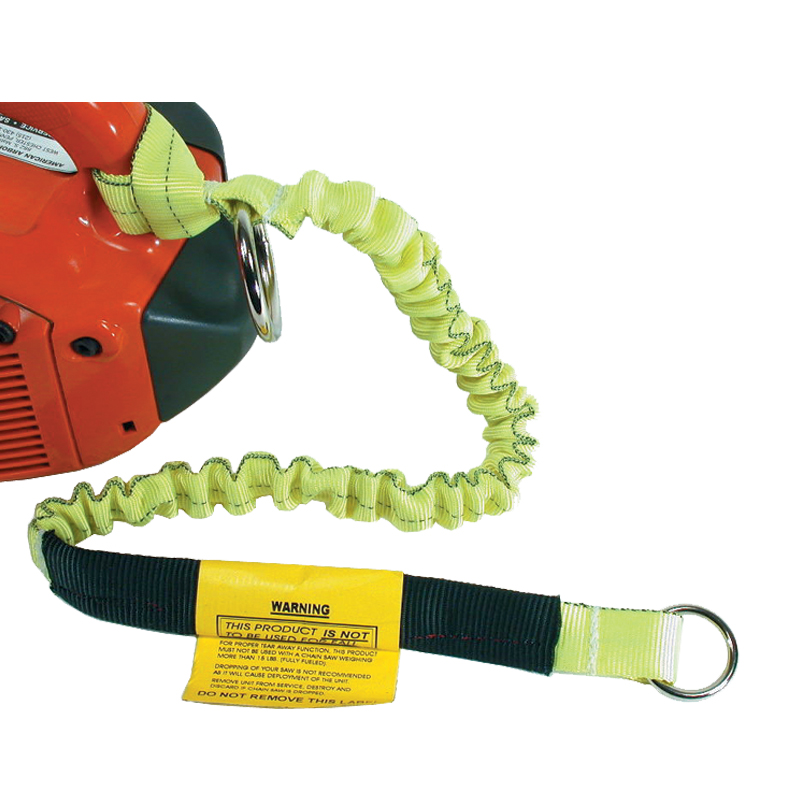 Buckingham Chainsaw Lanyard
The Buckingham Tear-Away Chainsaw lanyard with built-in bungee is designed for safety and convenience. It is constructed with a tear away safety pack that activates when force is applied. This feature eliminates the possibility of the user being pulled out of a tree if the saw gets hung up on a falling limb.
Lanyard is made of elastic and nylon webbing which keeps it short when not in use but allows it to stretch to full arms length when needed. Yellow, 6" nylon loop with twist half hitch attaches to saw handle. 1 1/8" steel ring, 46" length, 1 3/4" diameter steel ring to suspend saw.

| | |
| --- | --- |
| Shipping Weight : | 0.4 lbs |
| Size : | 46 inches |