Snow Blowers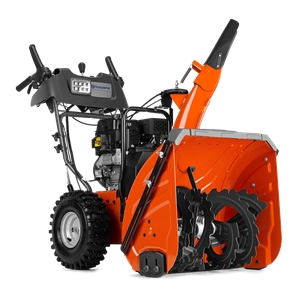 These items must be picked up from our store and cannot be shipped.
Husqvarna 100-series Snow Throwers have compact design for easy operation and convenient storage and transportation. The efficient rubber auger provides for optimum clearing and merciful treatment of all types of hard surfaces. An electric starter makes starting easy in all weather conditions.
Husqvarna's two-stage system snow throwers work well even with hard-packed snow by grinding it down before it is fed into the housing and discharged through the impeller. Our snow blowers are built to withstand the demands of harsh winters with heavy-duty, two-stage components featuring a cast iron gear box and impeller, each with a 10-Year Limited Warranty for years of trouble-free snow removal.