Masport Lawn Mowers
Masport headquarted in New Zealand has developed a comprehensive range of mowing equipment. Masport mowers have been designed to meet the needs of the heaviest lawn conditions and the longest mowing times, therefore they are built to last. The models in the Masport range are feature rich, innovative and truly high performance mowers. Every lawn is different which is why Masport has developed a comprehensive range of lawnmowers. Masport combines quality and innovation with reliability you can trust. Masport walk-behind mowers come with a 4-year consumer warranty and 1-year commercial warranty.
530 ST S21-
$439.99

Powered by Briggs & Stratton 190cc XKL Series 675 ReadyStart™ engine
21" deep draw heavy duty 14 gauge steel chassis
Front 8" & Rear 8" adjustable dual bearing wheels
Comfortable upturned upper handle with soft grip and OPC controls
Reinforced lower handle for added strength
Camlocks for quick release handle fold down
Masport Bar blade - One piece bar blade for efficient cutting
Zone start for comfortable starting position
Side Discharge Only
800 ST S21 3'n1 SP-
Code #479904
$579.99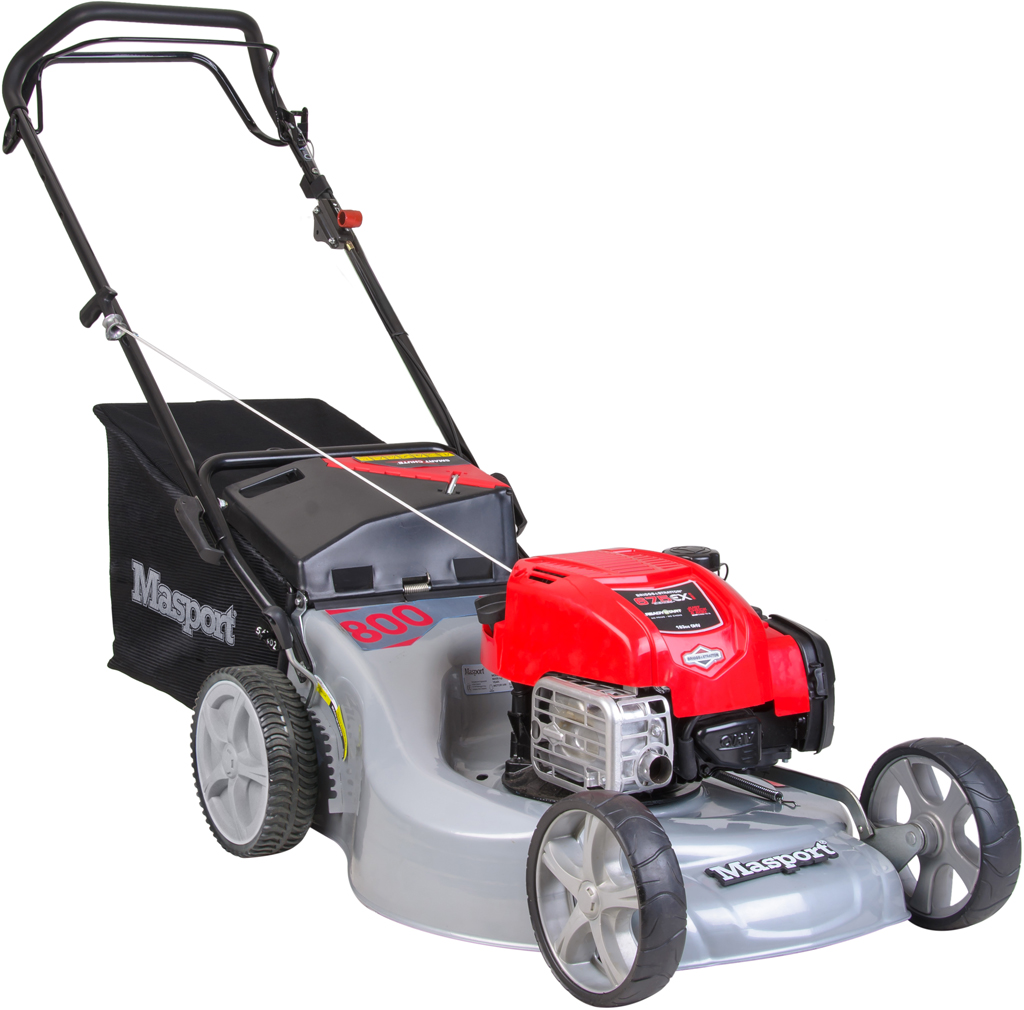 Powered by Briggs & Stratton 163cc OHV Series 675EXi ReadyStart™ engine and 21" heavy duty steel chassis, this mower can cut, catch, mulch and side discharge. This single speed self propelled mower features a fabric catcher and zone start.
Cut, Catch, Mulch & Side Discharge

Powered by Briggs & Stratton 163cc OHV Series 675EXi ReadyStart™ 4 stroke engine

ReadyStart™ - no priming required and easy starting

JUST CHECK & ADD™ - Never change the oil, just check and add for the life of the engine

21" deep draw heavy duty 14 gauge steel chassis

Self Propelled - Ground speed 2.56 mph

Masport Bar Blade - One piece bar blade for efficient cutting

Front 8" and Rear 9" deep tread adjustable dual bearing wheels

Comfortable upturned upper handle with soft grip

Reinforced lower handle for added strength

Camlocks for quick release handle fold down

Double Lined Fabric Catcher

Smartchute for side discharge
800 ST S21 3'n1 SPV-
Code #479905
$640.99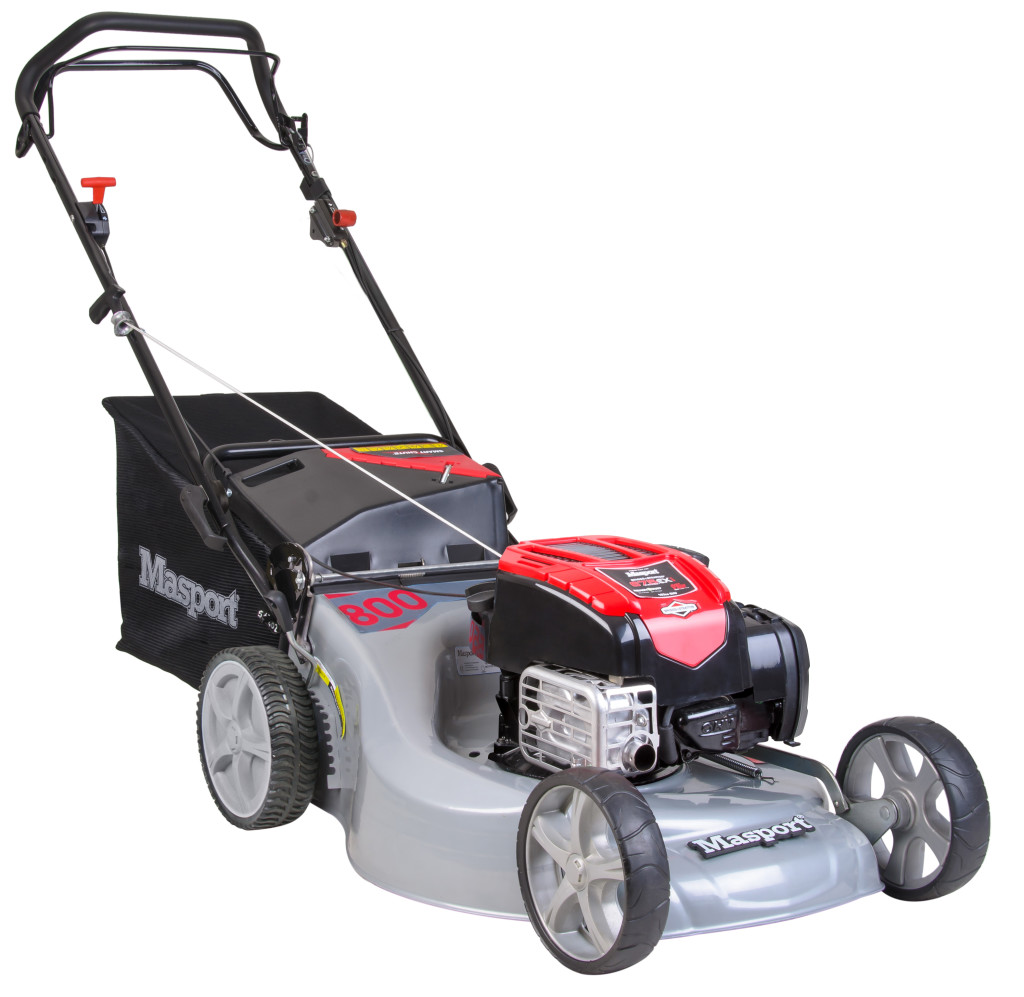 · Cut, Catch, Mulch & Side Discharge
· Powered by Briggs & Stratton 163cc OHV Series 675EXi ReadyStart™ 4 stroke engine
· ReadyStart™ - no priming required and easy starting
· JUST CHECK & ADD™ - Never change the oil, just check and add for the life of the engine
· 21" deep draw heavy duty 14 gauge steel chassis
· Variable Speed Self Propelled - Ground speed 2.21 mph - 4.24 mph
· Masport Bar Blade - One piece bar blade for efficient cutting
· Front 8" and Rear 9" deep tread adjustable dual bearing wheels
· Comfortable upturned upper handle with soft grip
· Reinforced lower handle for added strength
· Ergo camlocks for adjustable handle position
· Handle Lift System for easy catcher removal and storage
· Double Lined Fabric Catcher
· Smartchute® for side discharge
· Zone start for comfortable starting position
M132002-21S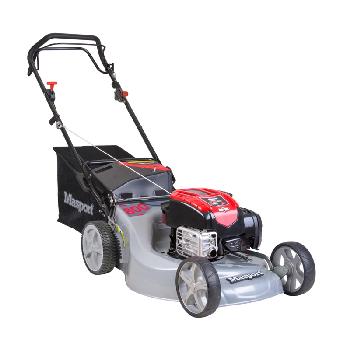 ---
M132003-21AS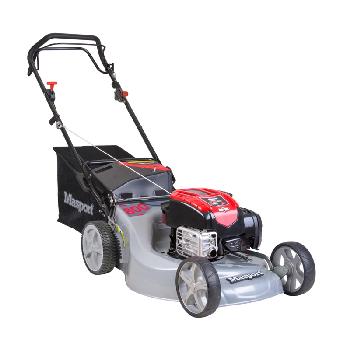 ---
M132002-21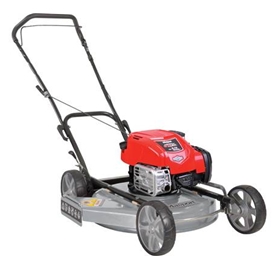 ---