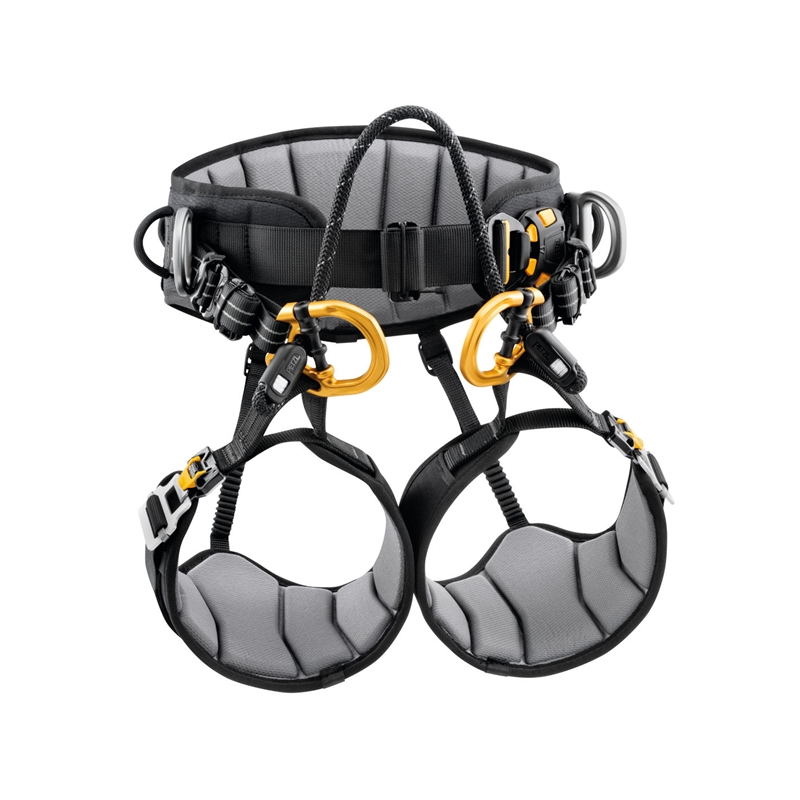 Petzl Sequoia Saddle - Size 1
Lightweight climbing saddle for arborists using traditional footlock ascent techniques. One size fits small to large waist.
• Extra-wide, semi-rigid waistbelt offers exceptional support and ventilation.
• Waistbelt and suspension seat lined with breathable perforated foam for maximum comfort when suspended.
• Easy to don with FAST buckles on the waistbelt and leg loops.
• Attachment bridge provides lateral mobility.
•Attachment bridge is attached to the waistbelt and to the leg loops by two gated rings in order to distribute the pressure evenly between the waistbelt and leg loops.(three positions) - adapt the length of the attachment bridge - attach the RING S or the SWIVEL directly to the attachment bridge.
• The two lateral attachment points transfer the weight evenly around the waistbelt for comfort when leaning back in the belt (with support for the feet).
• Five equipment loops with protective sheaths.
• Two rings for attaching a hand saw.
•Slots for CARITOOL tool holder.
Size 1 (standard size) fits 28"-40" inch waist. Size 2 is Extra Large and fits waist 35"-50" and is a special order item.
Customers who purchased this product also purchased: