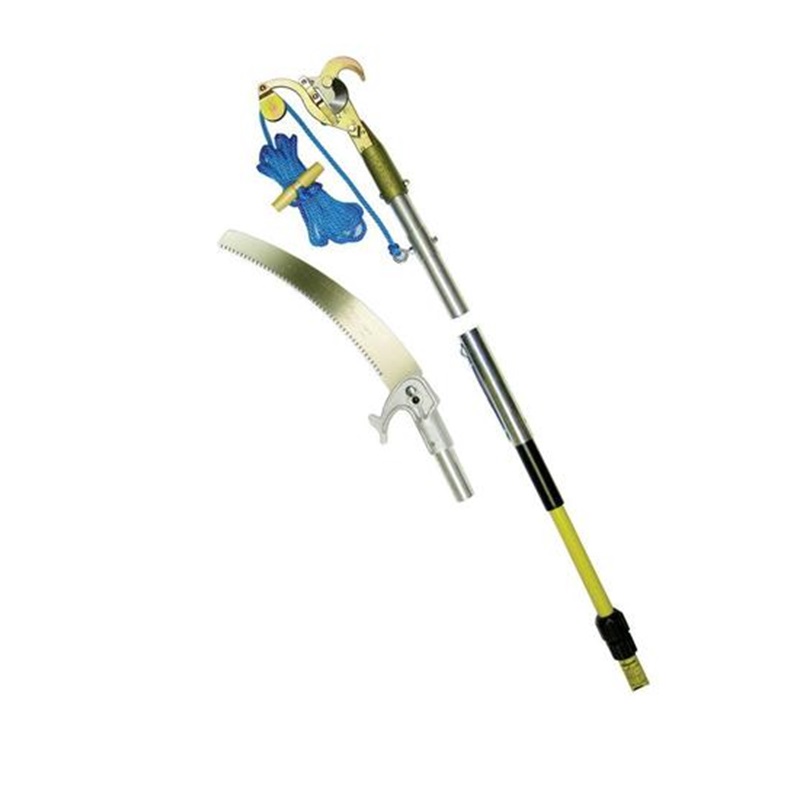 Jameson 14' Pruning Combo
Everything you need for tree pruning in one complete package. Includes an 8'-14' Jameson telescoping pole, a Jameson PH4 pruner (1-1/4" cut) w/ 20' of pruning cord mounted onto an adapter, a pole saw head and 13" curved tri-cut pole saw blade also mounted on an adapter.

Easily change from pole saw to pruner head within seconds. Since the length of this pole packaged is over 8' (which would add an additional $100.00 in shipping) we remove the female ferrule end and provide a replacement ferrule that the customer can easily bolt onto the pole.
*THIS ITEM DOES NOT QUALIFY FOR FREE SHIPPING*

Customers who purchased this product also purchased: