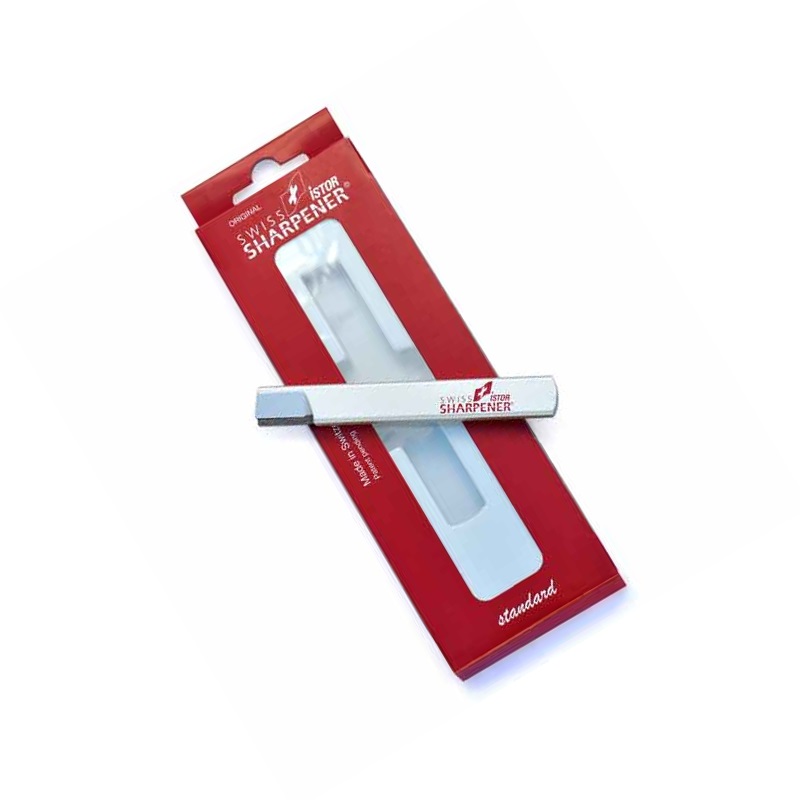 ISTOR Sharpening Stone
The Sharpener is 100% Swiss made and makes an excellent impression by its versatility as sharpening tool in the home, the garden and in the workshop. Sharpens hand pruners, loppers, scissors, scrapers, and many other hand tools.

The ISTOR secret is in the content of the sharpening stone: it is as hard as diamond and it has an exceptional wear resistance. The handle, which is made of aluminium, is extremely light.

The ISTOR SWISS SHARPENER is guaranteed for 5 years against fabrication flaws, but it can be considered as a partner for life.