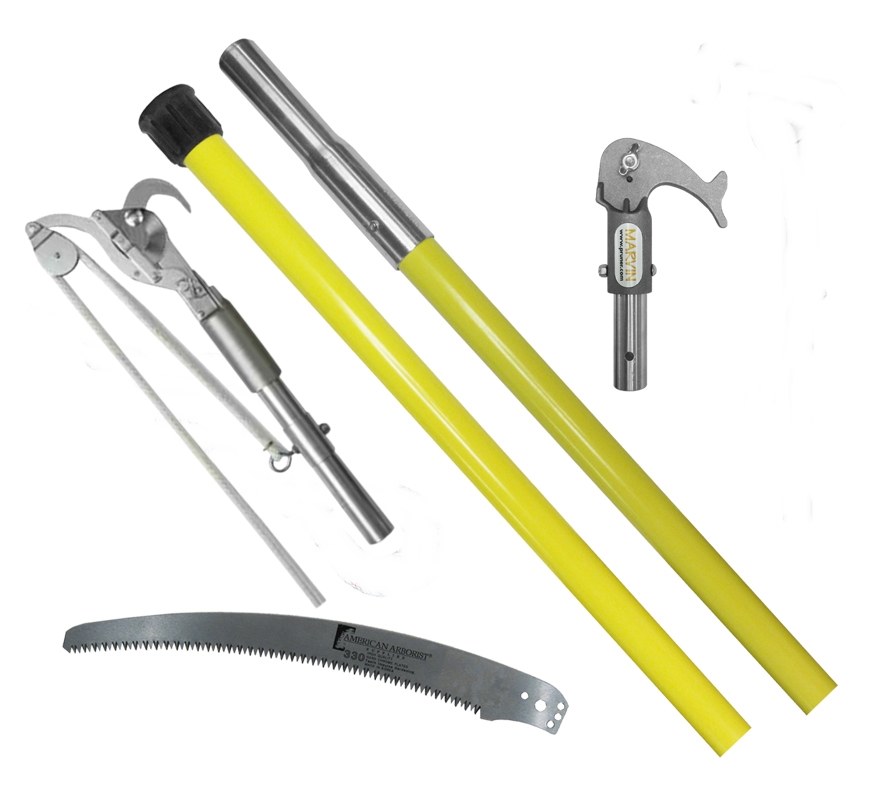 Marvin Pruner PKG 23B
(Quick Change Pole Pruner & Saw Combination Package)

This Marvin package includes the following:

• Marvin PH4 pruner (1-1/4" cut) with adapter and 15' of pruner rope
• Marvin pole saw head with adapter and 13" tri-cut saw blade
• 1-6' Marvin fiberglass extension pole
• 1-6' Marvin fiberglass bottom pole (with rubber foot)

Switch from pruner to pole saw in seconds. No bolts to undo. Simply snap in the head you want to use (pruner or pole saw) into the top female ferrule.
*THIS ITEM DOES NOT QUALIFY FOR FREE SHIPPING*

Customers who purchased this product also purchased: