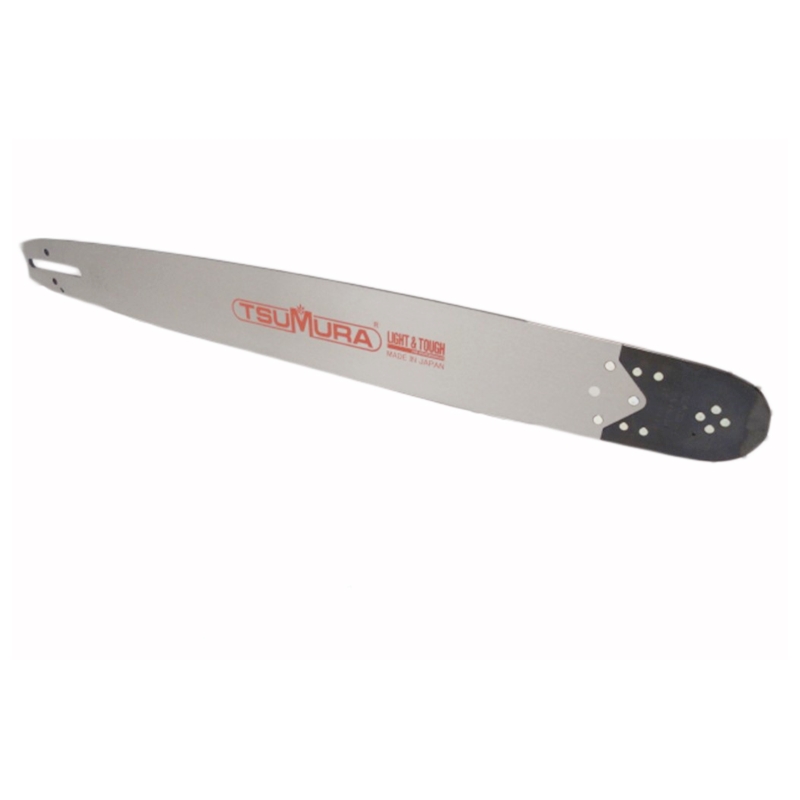 3/8 x .050 x 72 DL Tsumaru Bar for Stihl Saws
Tsumura chain saw bars are manufactured and assembled in Japan on advanced machines to provide extremely high standard of durability, strength, finish and accuracy. Tsumura chain saw guide bars also incorporate uniform groove gauge tolerances for precise chain fit and improved cutting stability over bar nose. The sprocket noses are made of quality material and carefully heat treated, roller bearings are the best available.

Bar fits 20" Stihl saws that use 3/8 x .050 x 72 DL chain.