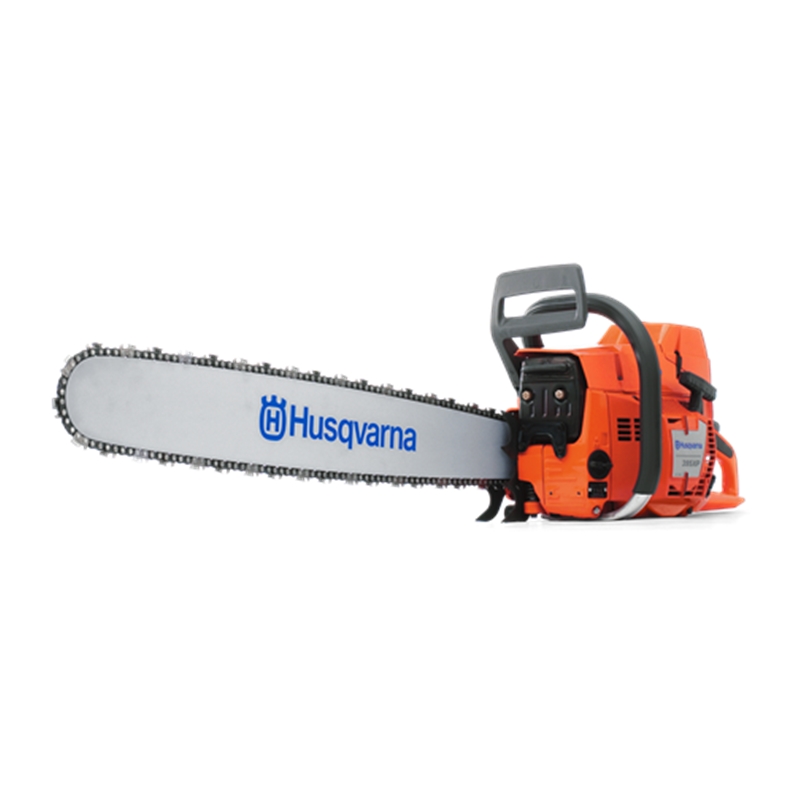 Husqvarna 395XP w/ 36'' Bar
A very powerful saw from Husqvarna's latest generation of large professional saws. The 395XP is engineered with the professional logger in mind. Designed for the most demanding conditions a logger may face. The 395XP is unique due to its more rugged handle design, more aggressive clutch, and wider clutch cover for better dispersal of wood chips.
Engine Specification :
Cylinder Displacement:
94 cc
Power Output:
7.1 hp
Maximum Power Speed:
8,700 rpm
Fuel Tank Volume:
30.43 oz.
Fuel Consumption :
470 g/kWh
Idling Speed :
2500 rpm
Spark Plug:
NGK CMR7A
Electrode Gap:
0.02
Maximum Torque:
5.9 8Nm/6900 rpm
Lubricants:
Oil Tank Volume:
1.1 US pint
Oil Pump Type:
Automatic
Cutting Equipment:
Chain Pitch:
3/8
Chain Guage:
0.58
Bar Length:
18"-36"
Chain Speed-Max. Power:
64.3 fts
Chain Speed @ 133% of Max. Engine Speed:
85.63 fts
Overall Dimensions:
Weight-Power Head Only
17.4 lbs.