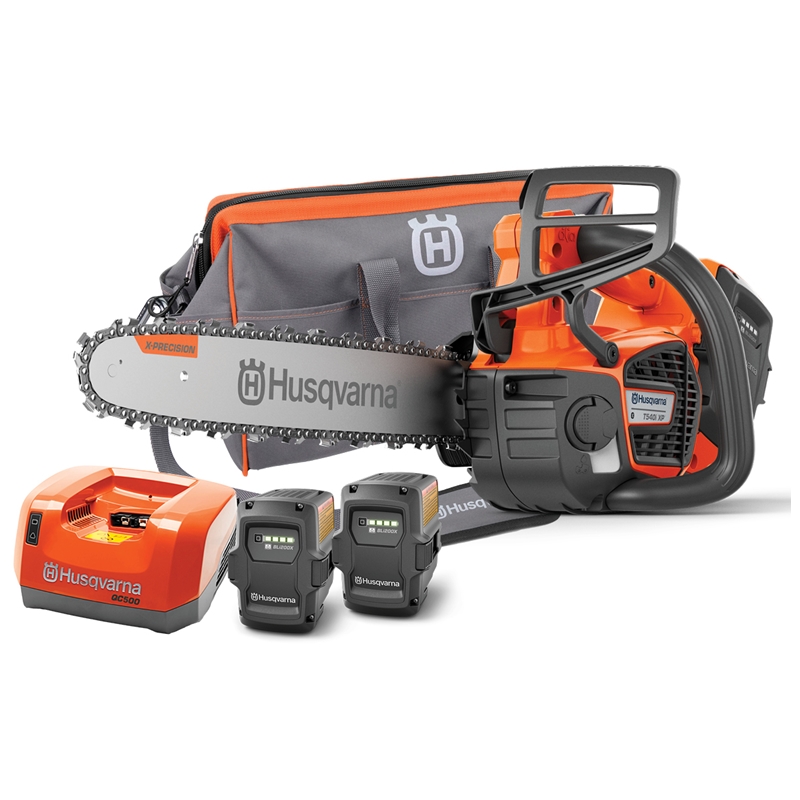 T540iXP 16" Battery Climbing Saw Kit-$1019.99
This product cannot be shipped and must be picked up at our store. Call Customer Service for information on ordering.
The Husqvarna T540I XP is our most powerful battery-powered top-handle chainsaw, equivalent to a 40cc gas saw. This saw is the ideal tool for all professional tree care. Designed for arborists who want a smooth, high performance chainsaw, it features excellent ergonomics, high chain speed, low weight and all the benefits of battery power, without compromising cutting performance. Kit comes complete with (2) BLi200X batteries, a Q500 battery charger and a utility bag.