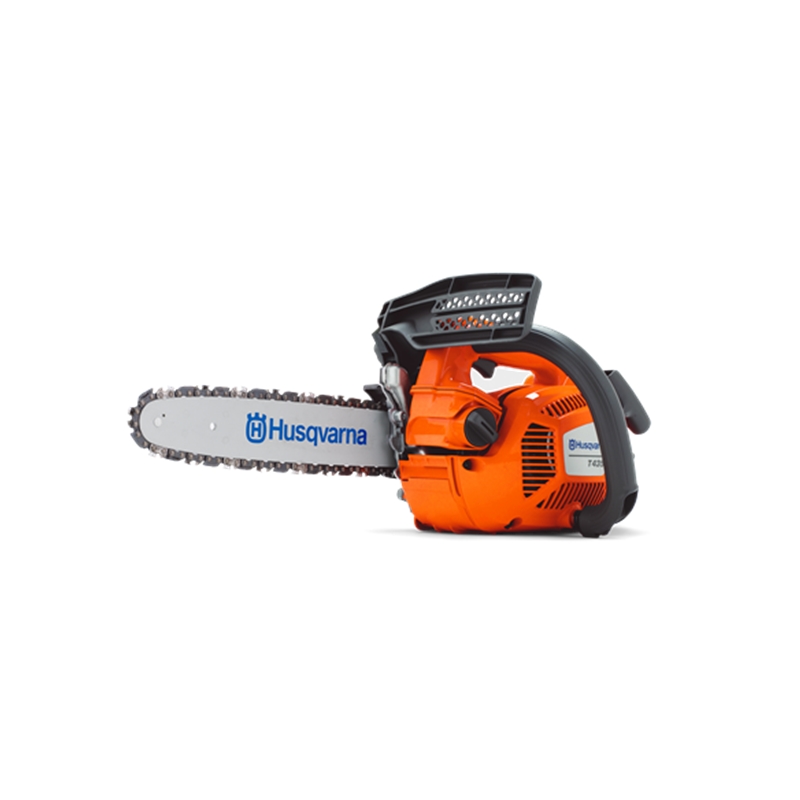 Husqvarna T435 14" Climbing Saw
The new X-Torq® tree care saw. It´s a lightweight powerful chainsaw for tree pruning from the ground or up in a sky lift. The low weight and well-balanced saw body makes it very easy to work with.
Engine Specification :
Cylinder Displacement:
35.2 cc
Power Output:
2.01 hp
Maximum Power Speed:
10,000 rpm
Fuel Tank Volume:
8.79 oz.
Fuel Consumption :
408 g/kWh
Idling Speed :
2900 rpm
Spark Plug:
NGK CMR6H
Electrode Gap:
0.02
Maximum Torque:
1.27 Nm/6900 rpm
Lubricants:
Oil Tank Volume:
.36 US pint
Oil Pump Type:
Automatic
Cutting Equipment:
Chain Pitch:
3/8 LP
Chain Guage:
0.50
Bar Length:
12"-14"
Chain Speed-Max. Power:
62.7 fts
Chain Speed @ 133% of Max. Engine Speed:
83.33 fts
Overall Dimensions:
Weight-Power Head Only
7.5 lbs.