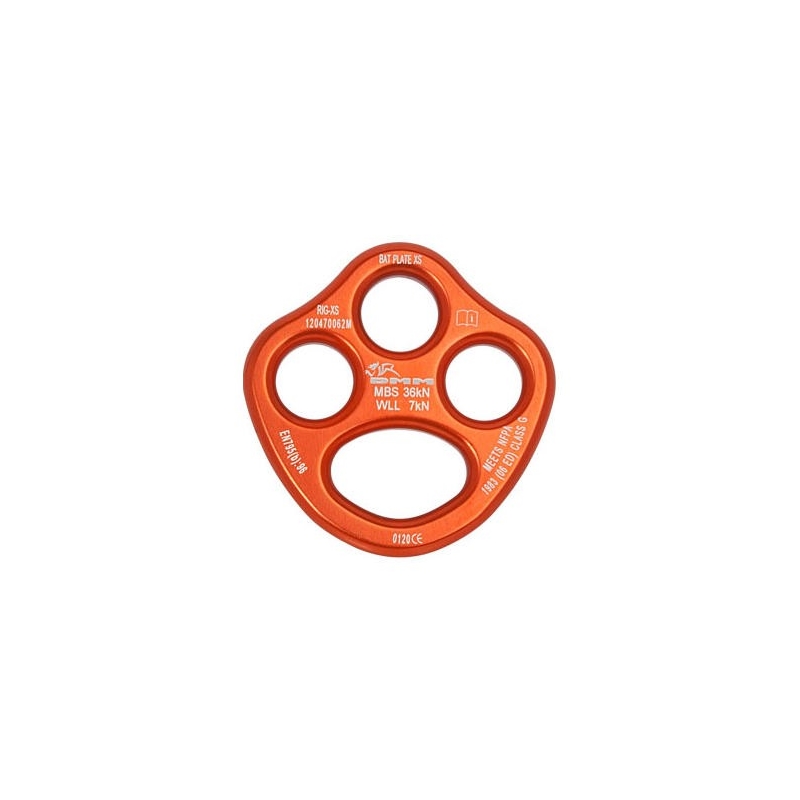 Extra Small DMM Bat Plate
DMM Bat Plates are NC machined from specialty aluminum alloy that's light and strong. They minimize height loss in complex rigging scenarios and generous radius allow direct attachment of ropes as well as other connectors such as carabiners. The oversized central hole allows for effortless centralizing of connections and gives a perfect clipping point.,
The Extra small Bat plate can also be used for climbing saddle attachment.
Tensile Strength
36 kn (8000 lbs)
Dimensions
2.4" x 2.4" x .31