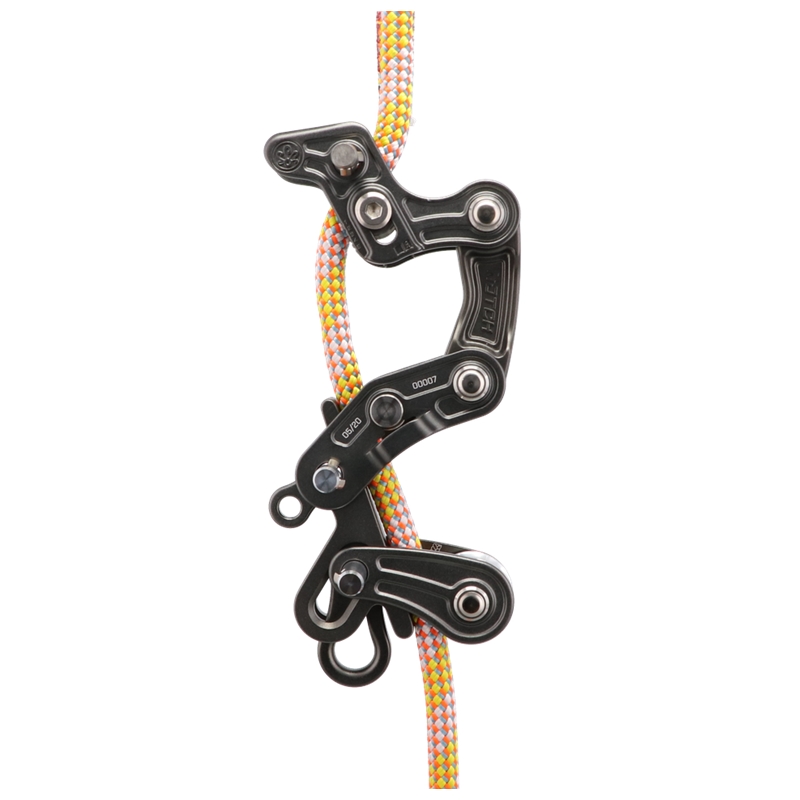 Notch Rope Runner PRO
Designed by Notch with original inventor Kevin Bingham, the Notch Rope Runner Pro has enhanced ergonomics and rope friendly edges. The Notch Rope Runner Pro is the ultimate SRT mechanical device.
This single rope mechanical device makes SRT ascending easier, allowing ascent and descent on a single line without bending the rope. It also allows users to use a foot ascender with this 100% mechanical device.

FEATURES:

• Incredibly easy SRT or DRT climbing
• Unparalleled smooth one-hand descent
• Fully mid-line attachable (stays in one piece!)
• Rope friendly edges
• Flattened 'bird' sections for comfort when descending
• Multiple friction settings
• Integrated central tending point for attachment to a chest harness
• Improved sealed ball bearing pulley
• Internal spring keeps it safe from dirt and debris
• Slic pins keep all of the parts together when the device is opened
Construction
Hot-forged aluminum, stainless steel, nylon
Manufacturer
Notch Equipment
Maximum Rope Size
11-13 mm