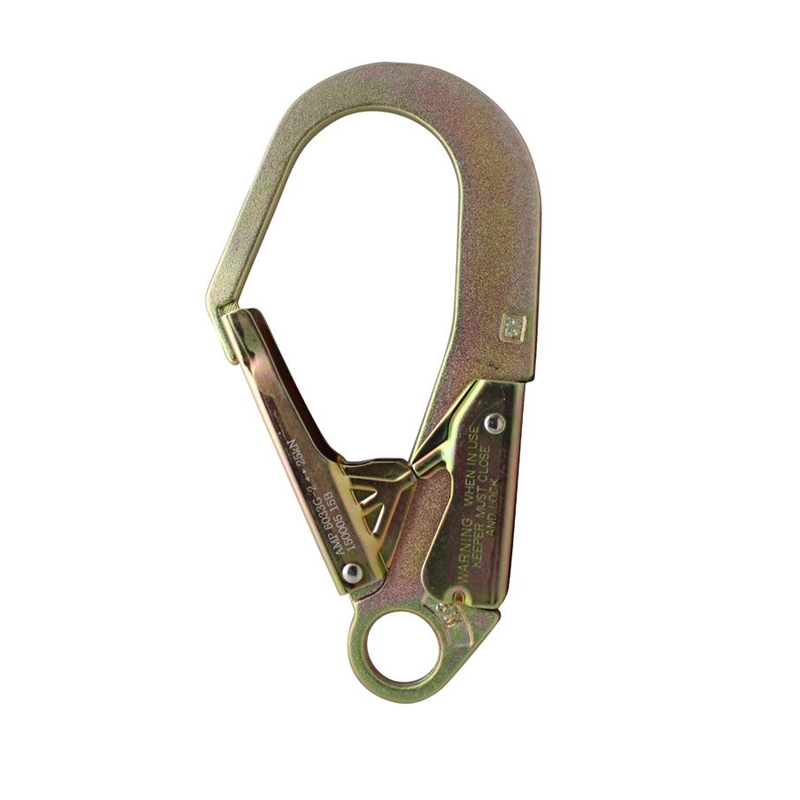 Infinity Ladder Safety Snap
This INFINITY extra-large, high strength drop forged, double locking rebar hook is made of alloy steel. It has a 1" true captive eye. The gate opening is extra generous at 2-1/4" to easily fit over rebar. Specifically designed to prevent roll-out or accidental opening.
Tensile Strength
23kn-5382 lbs.
Dimensions
9.48" x 4.63" x 0.91"
Certification
ANSI Z359.1 - 1992/1999 and CE standards