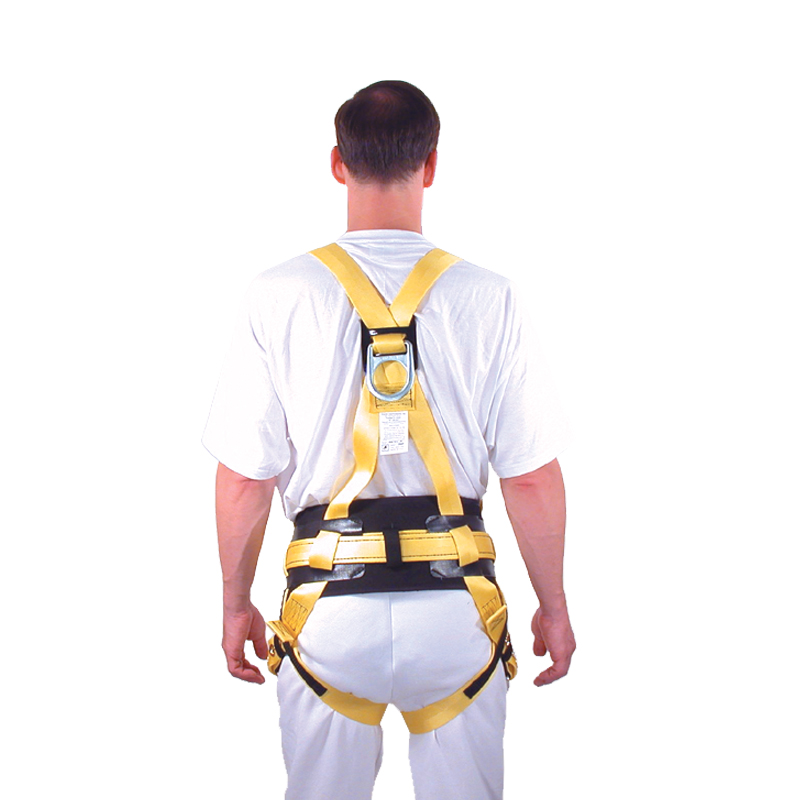 French Creek Roofers Body Harness
Full body harness with grommet/tongue buckle leg straps, 6" back pad, & removable leather lined tool belt. Features 6 points of adjustment,: fully adjustable comfort waist pad assembly with Super-Nit moisture management system, adjustable shoulder, leg, waist and chest straps.
Includes EZ slide back D-ring (keeps fallen worker vertical in suspension), and super strong synthetic webbing. One size fits most (M-L).
Shipping Weight: 5 lbs.