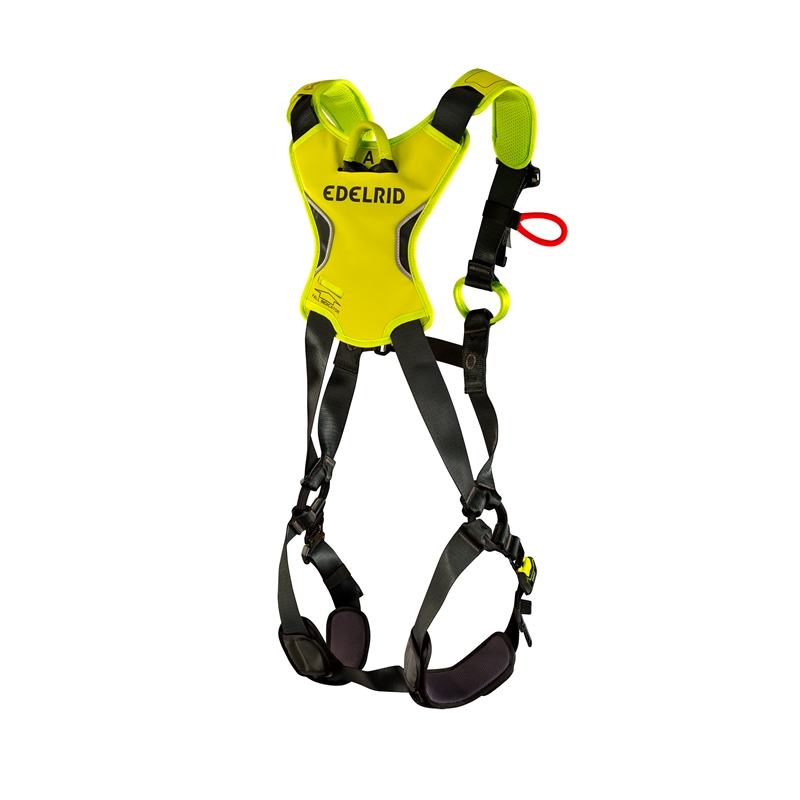 Edelrid Flex Lite Harness-S-M
Fully equipped fall arrest harness for working in fall hazard areas. The fall indicators in the back padding and in the carrying straps indicate whether forces above 6 kN impacted the harness. The Flex Lite has two textile loops on the chest (sternal) and one on the back (dorsal). In addition it has removable leg padding.

FEATURES:

• Fall indicator in the back padding; a red label becomes visible in the window in the back plate following a load of over 6 k-N(134 lbs)
• All load-bearing straps are equipped with indicator tape; red fibers become visible in the event of damage
• Shoulder padding with RFID pocket, labeling field and attachment option for the wireless device
• Easy Glider buckle on the shoulder straps for easy adjustment, detachable strap keeper for cleanly stowing away the straps
• Detachable leg padding
• 3D mesh with a closed surface structure prevents the adhesion of dirt and chippings and enables good air circulation
• Triple Lock buckles on the legs and hips for extra safety
• Textile fall arrest eyelets 2x type A/2 sternal and 1x A dorsal according to EN 361; remain open under preload and allow carabiner to be easily attached

Also available in Large-XL size. See S190721-06.
Product Weight
1000 grams (2.42 lbs)