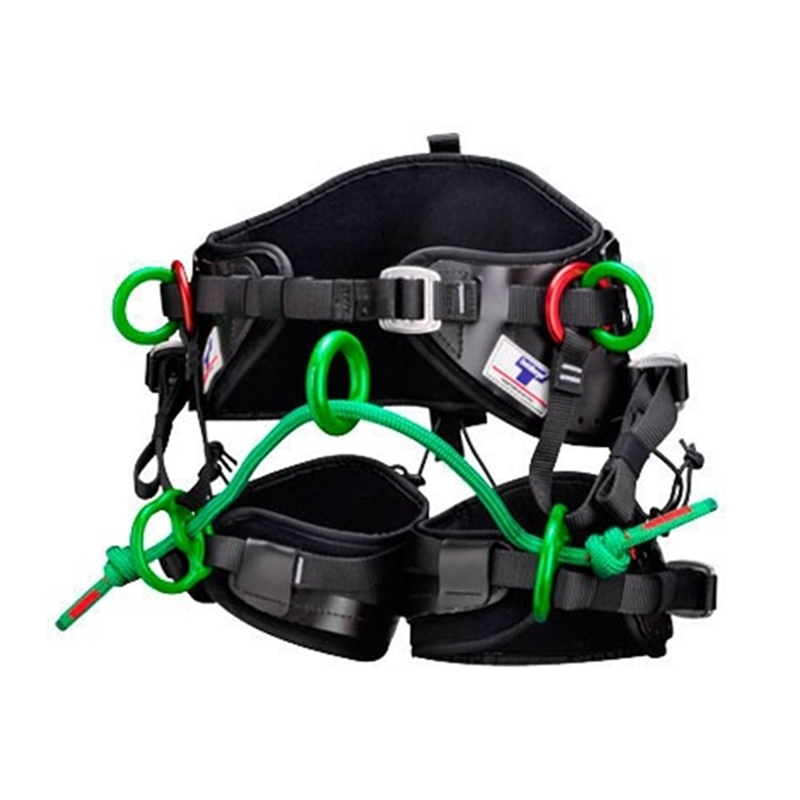 treeMOTION S. Light Harness
This super light S. light version of the treeMOTION is a new product made by Teufelberger. that encompasses a lighter weight material that makes an easy task of frequent ascending and descending. Single rope bridge.


What sets the treeMOTION apart from other harnesses is its ergonomic design. It provides the arborist with the ability to move freely within the tree and use large muscle groups in conjunction with one another, resulting in fewer injuries and a lower occurrence of chronic pain.
Fits 30"-38" waist. Maximum weight 240 lbs.

Shipping Weight : 3.9 lbs.
Customers who purchased this product also purchased: