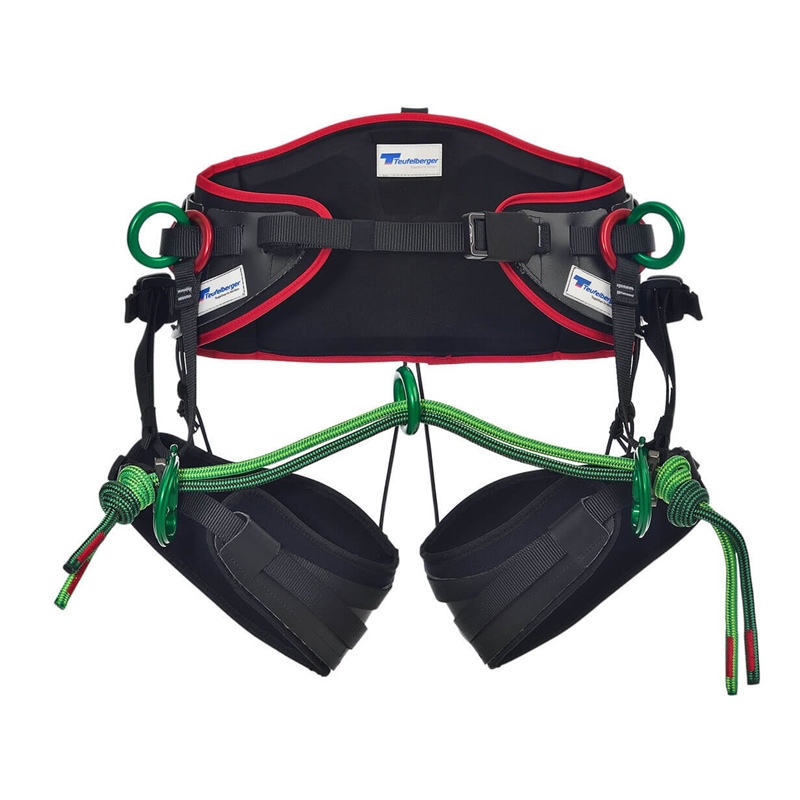 treeMOTION Evo Climbing Harness
The treeMOTION evo (double rope bridge) is the new version of the Tree Motion saddle with multiple bridge variations changed out as required. The combination of the new versatile performance features with the comfort and safety that you already know has evolved into the NEW treeMOTION evo.
New exchangeable double rope or simple webbing bridge
Knotted rope bridge

Stitched rope bridge

Webbing bridge
New forward D rings (European Pat App 3 332 840)
Easey change between knotted and stitched bridge
New Cobra Buckles
Anodised

Stronger

With protection against sawdust
New webbing organizer

Fits 30"-38" waist. Maximum weight 240 lbs.

Shipping Weight : 4.6 lbs.
Customers who purchased this product also purchased: