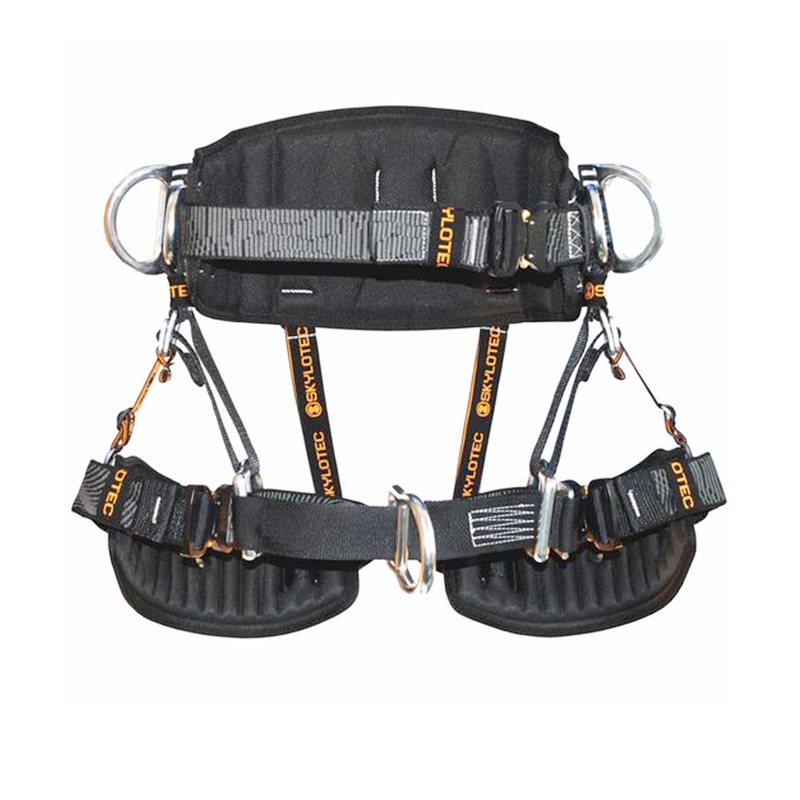 Skylotec Kolibri Click Saddle
The Kolibri is our most popular "Euro-Style" harness; it is in its third generation. Thanks to the sliding D technology the user is always in the center of gravity, which enables maximum freedom of movement.
The leg loops are reinforced and function like a "split seat board". This combines the freedom of movement of a loop harness with the comfortable seating of a seat board harness. The tie-on loop is interchangeable, click locks and receptacles for a first-aid kit, and the chainsaw stop complete the harness.
One size fit S-L.

Shipping Weight : 6 lbs.
Customers who purchased this product also purchased: