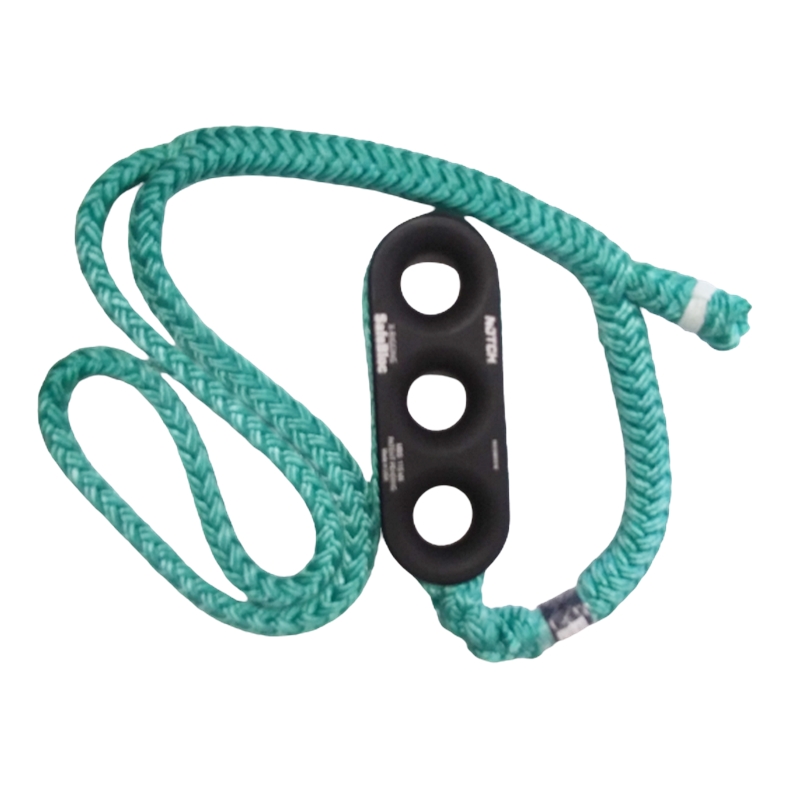 SafeBloc 3/4" Tenex Whoopie Sling-3-5 ft
SafeBloc is a triple hole thimble spliced onto a 3-5 ft. Tenex whoppie sling that adds friction in the rigging system to the top of the tree, thus adding safety by reducing rigging point stress, compared to a system that uses a block or pulley.

Use the SafeBloc sling anywhere you'd use an arborist block for lowering. The rigging line can be woven through the three holes for its maximum friction, or fewer holes for less friction.
Tensile Strength
27,000 lbs (120kN)
Manufacturer
Notch Equipment/spliced by American Arborist Supplies
Working Load
2700 lbs (12kN)