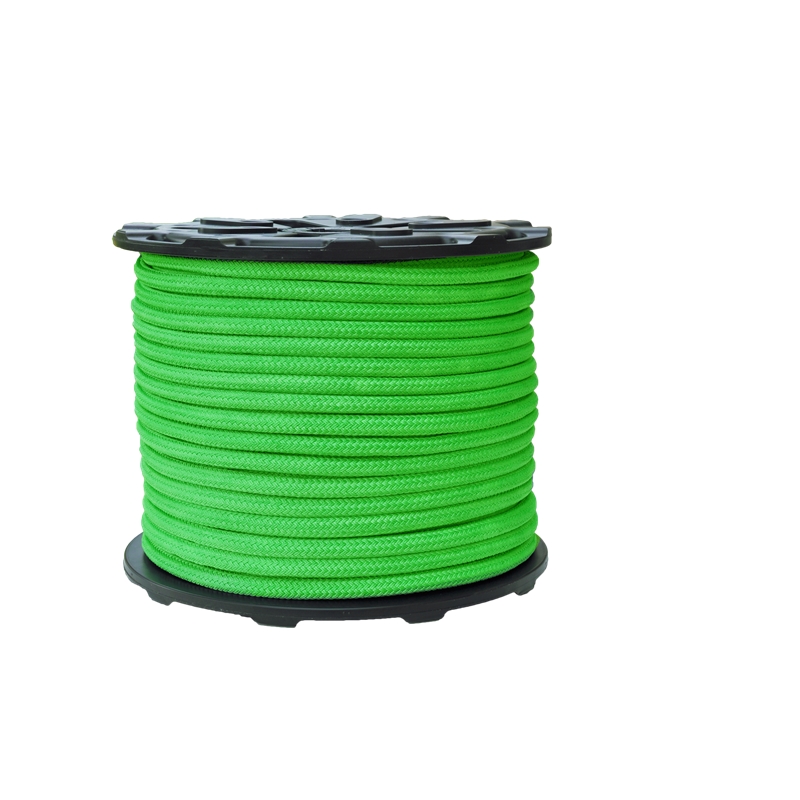 All Gear 7/8" Double Braid Composite 200 FT.
This 7/8" diameter double braid composite lowering line is our strongest bull rope and features a polyester cover over nylon core. A premium clear coating is applied to provide excellent resistance to abrasion.

Double Braid Core:

The nylon core uses a double-braided rope construction technique that provides better performance and abrasion protection. When you add weight to the rope, fibers and strands lock tightly into place, increasing the maximum load-bearing and breaking strength. Nylon has a long lifespan, with a built-in resistance to moisture, UV rays, chemicals, oils, tears, and weather.

Polyester Shell:

The nylon core is protected by a thick, yet flexible polyester sheath that won't shrink when wet. The premium urethane "Husky" coating, applied to the poly covering, gives the rope a final layer of protection against pulling on rough surfaces (tree limbs, boulders, roofs, and more). This extra level of abrasion protection makes this bull rope ideal for pulleys and winches.
Sold per 200' reel.
Shipping Weight
.25 lbs./ft.
Color
green w/ green tracer
Construction
double braid-polyester over nylon
Minimum Breaking Strength
32000 lbs