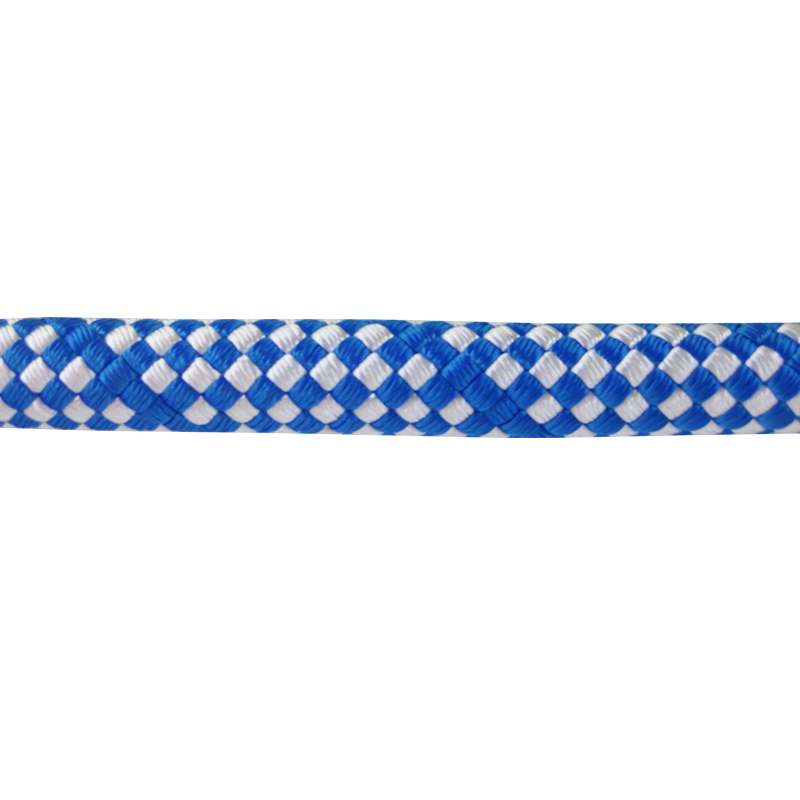 Sirius Bullrope 3/4"
For years now, 3/4" (20 mm) Sirius Bull Rope has been a must-have for arborists in Europe. Now Teufelberger (New England Ropes) has expanded and upgraded this Bull Rope line in the US.

The transverse stripes in the cover pattern indicate when the rope is overloaded. Sirius Bull Rope is a highly abrasion resistant and easy to knot rope offering unmatchable value for money. Sold by the foot.
Average Tensile :
19,800 lbs.
Color :
Blue w/ white stripes
Construction :
32 braid
Diameter :
3/4"-20 mm
Shipping Weight
19.1 lbs/100 ft.
Color
blue w/ white stripes
Construction
double braid polyester over polyester
Manufacturer
Teufelberger (New England Ropes)
Minimum Breaking Strength
19,800 lbs