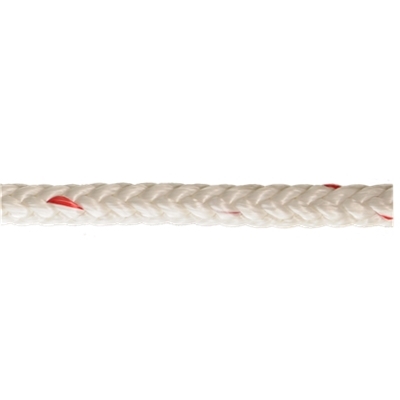 New England 5/8'' Treeline Braid - 600'
This tightly braided 12-strand 5/8" bull rope from New England is best suited for dragging over crotches or for lowering wthout using a pulley system or block and tackle.
The polypropylene core of each strand is tightly sheathed with multiple, firmly twisted polyester yarns which have been treated with a special finish to provide superior abrasion resistance, excellent knot holdinth a protective finish that improves abrasion resistance and has excellent knot holding properties.
Sold in 600 ft. reel.
Shipping Weight
.11 lbs./ft.
Color
white w/ red tracer
Tensile Strength
8600 lbs.
Manufacturer
Teufelberger (New England Rope)