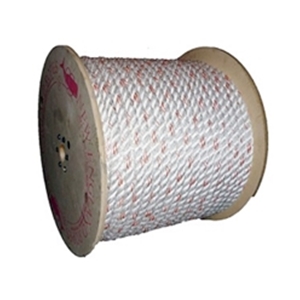 Multi-Line 5/8" Three Strand Multiline - 600'
New England's 3-strand Mult-line II is the easiest handling, most flexible, and strongest composite rope available on the market. The rope features polyolefin which helps to keep line diameter up without adding weight.
Multiline II will not break down from UV exposure and has very little water absorption. Sold per 600' reel.
Color
White w/ orange tracer
Tensile Strength
8200 lbs.
Construction
composite filament & nylon w/ polyolefin core
Manufacturer
Teufelberger (New England Rope)