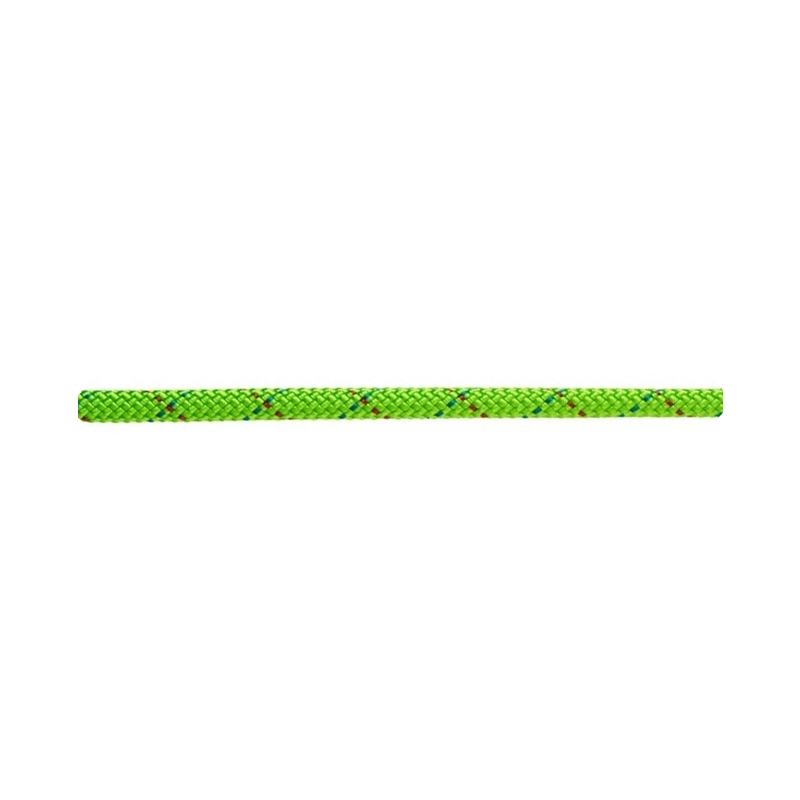 Sterling Atlas Rigging Rope - 1/2"
The ½" Atlas rigging line is the thinnest diameter in the Sterling series of rigging lines, ideal for lighter-duty dynamic rigging. Like the 9/16" and 5/8" the ½" version has a redesigned double-braid construction that provides a huge increase in overall strength.

The new core construction has lowered the static elongation but still allows rope to absorb energy/impact force and can limit peak forces when catching wood in negative rigging applications. The tightly woven polyester sheath resists picking, and protects the core without sacrificing handling and flexibility.

The ½", along with the other diameters in the Atlas series are ideal for use in a Port-a-Wrap, capstan winch or rigging blocks. The Atlas is spliceable or can be ordered with an eye for knotless rigging.
Shipping Weight
7.9 lbs/100 ft
Tensile Strength
11500 lbs
Construction
Double braid w/ polyester cover
Manufacturer
Sterling Rope