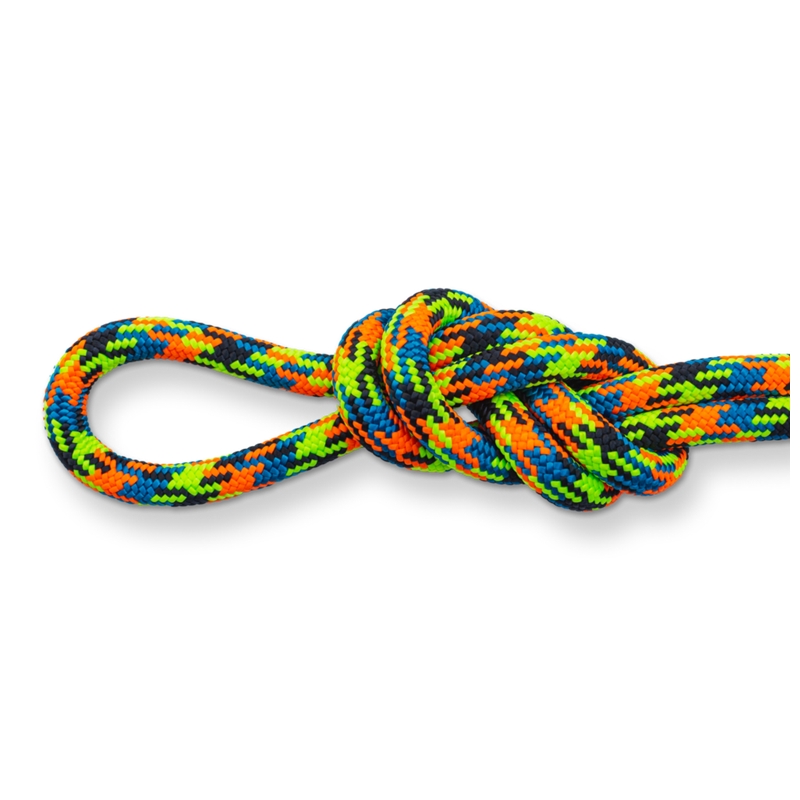 Teufelberger XStatic 11.7 mm Rope-200 ft.
The special kernmantle construction of XStatic maintains high tensile strength with minimum elongation. This rope provides better control for sleek descents and makes retrieval smooth and easy even with multiple redirects.
It is the perfect choice for both an SRT access line and work positioning line. It's been successfully tested with all common hardware in the field by experienced tree climbers around the world.

Sold in 200 ft hank. Recommended for use in the Ronin Lift.
ROPE IS NOT SPLICEABLE.
Color
Orange/green/blue/yellow
Construction
Polyester over nylon
Number of Strands
32 strand
Manufacturer
Teufelberger
Minimum Breaking Strength
7190 lbs