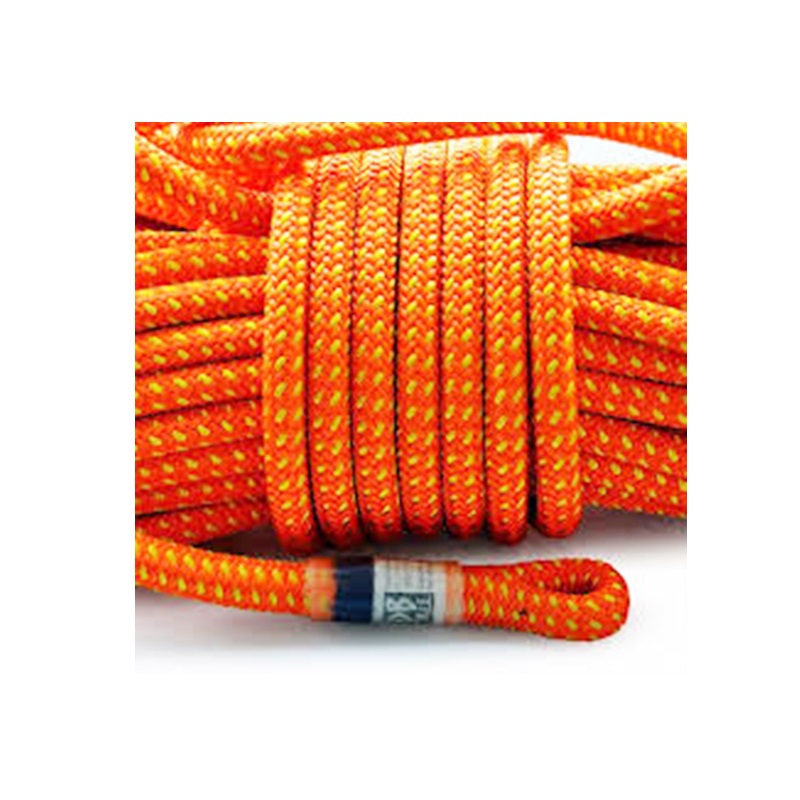 Tachyon Orange/Yellow Rope - 150' ft. W/ EYE
In arborist circles, Tachyon has quickly become the most popular of 24-strand ropes. Thanks to its unparalleled feel and its exceptional performance, it is ideal for use with the latest mechanical systems. Its firm and yet flexible design featuring a polyester cover significantly improves friction hitch performance without "bagginess".
The inner core keeps the diameter constant, even under load, for improved grip and less hand fatigue.
150' hank of orange/yellow Tachyon with a tight eye on one end.
Product Weight
5.8 lbs./100 ft.
Manufacturer
Teufelberger (New England Ropes)
Minimum Breaking Strength
7100 lbs.