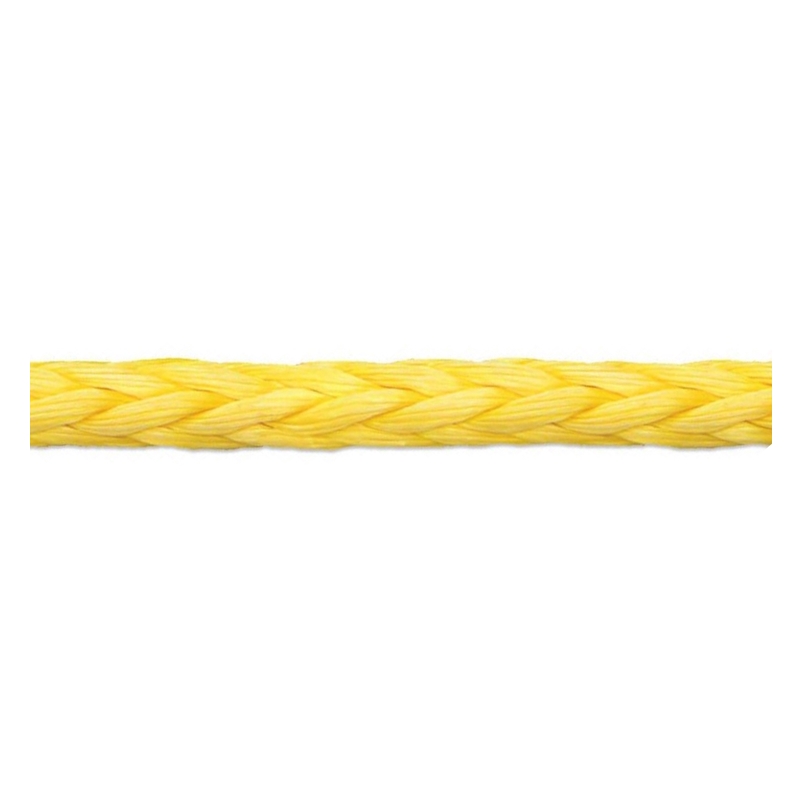 Yale 5/16" Ultrex Winch Line
Ultrex is a 12-strand single braid of Ultra High Molecular Weight Polyethylene (UHMWPE) fiber enhanced with Yale's Maxijacket High Performance coating, which supplies superior abrasion resistance. Ultrex's braid angles and twist level are designed to optimize break strength and keep stretch low.

UHMWPE is the most forgiving high-modulus fiber, giving better sheave-cycling capabilities than other high-tech fibers. Ultrex has zero water absorption and maintains its flexibility even in freezing conditions. Tensile strength 13,500 lbs. SOLD BY THE FOOT.
Construction
Ultra High Molecular Weight Polyethylene (UHMWPE)
Manufacturer
Yale Cordage
Minimum Breaking Strength
13500 lbs
Working Load
2,700 lbs w/ 5:1 ratio