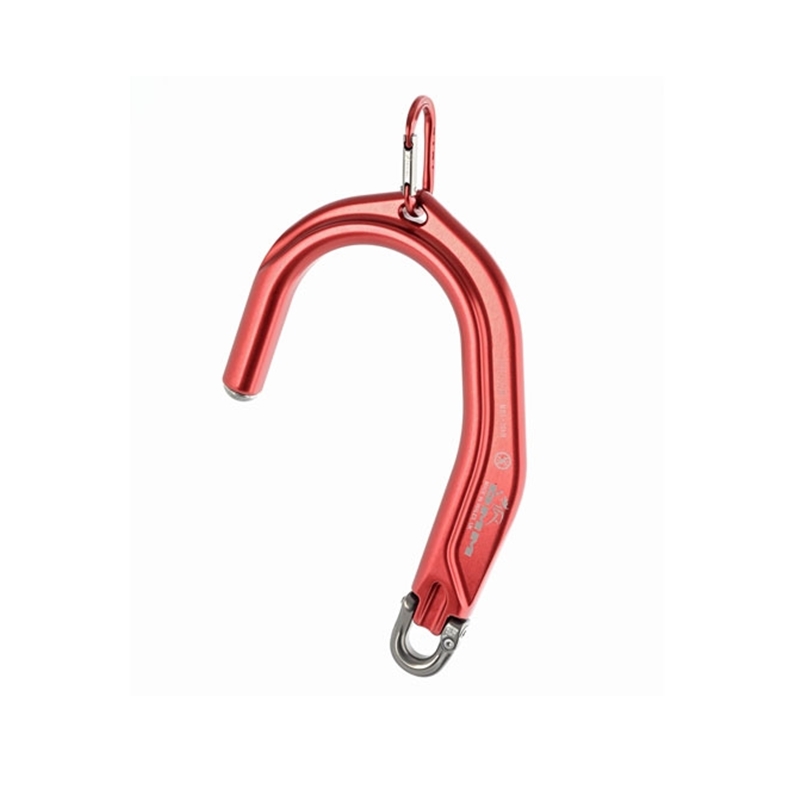 DMM Captain Throwing Hook
The Captain is a self-orientating, high strength throwing hook that is used as a positioning aid. It has been designed to increase stability and create positioning options during complex jobs requiring repositioning.

The shackle reduces torsional friction and allows the hook to pivot onto any anchor up to 90mm in diameter to achieve reliable location. In this way, the Captain allows you to use remote anchors to traverse the work space in a controlled manner.

Once the anchor has been located, DMM's high quality engineering ensures the Captain achieves a rated strength of 18kN (dependent on anchor quality). Clever design allows the device to be efficiently racked when the job is done to minimize chances of snagging.
Tensile Strength
18 Kn-4032 lbs.
Dimensions
7.5" x 6.4" x 3/4"