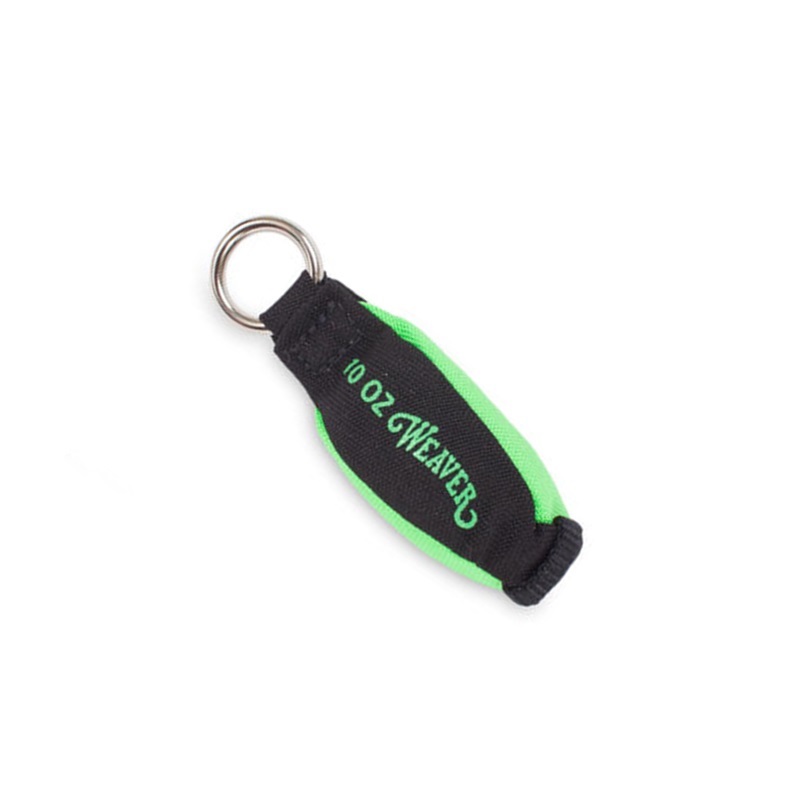 Weaver 10 oz Throw Weight
Two Color Bullet Throw Weights

Featuring a sleek, aerodynamic design, these throw weights feature contrasting colors that are easy to see.

• The moving action of the #8 coated lead shot that fills these Cordura® weights helps prevent the weights from hanging up in tree branches.

• The coated lead shot is contained in a latex pouch for environmental protection.

• A 5/8" nickel plated dee for attachment of a rope or poly pilot line is box stitched to each weight.

• Bottom loop for an accessory carabiner offers easy rope attachment.
Customers who purchased this product also purchased: