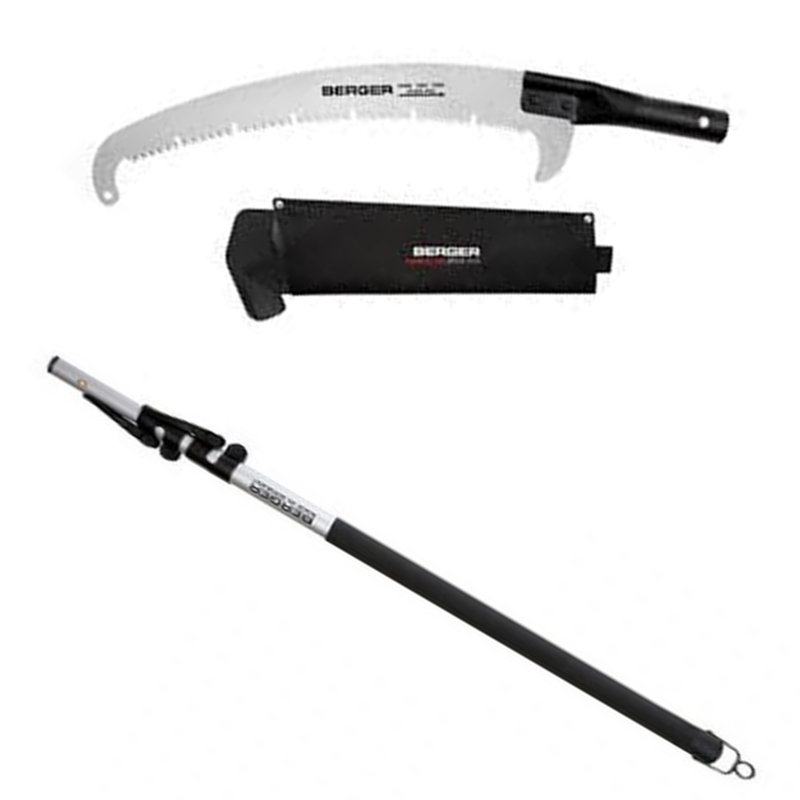 Berger Arbor-Rapid 20' Pole Saw
BERGER, a manufacturer of quality pruning tools since 1919 has developed ArborRapid a high-grade forged 20 ft. sectional aluminum pole with a number of locking extensions. The locks are sturdy and anti-stick and the pole saw comes complete with a 400mm hard chromium plated, high performance blade with protective sheath, metal ferrule, pulling hook and branch rejector.

BERGER's ArboRapid poles deliver optimal stability at height, so you can expect minimal wobble when using this pole saw. The ArboRapid poles collapse down to an easy to carry 5.74 ft.

The ArborRapid system also is the only aluminum pole saw that allows the Big Shot head to be mounted on the pole.