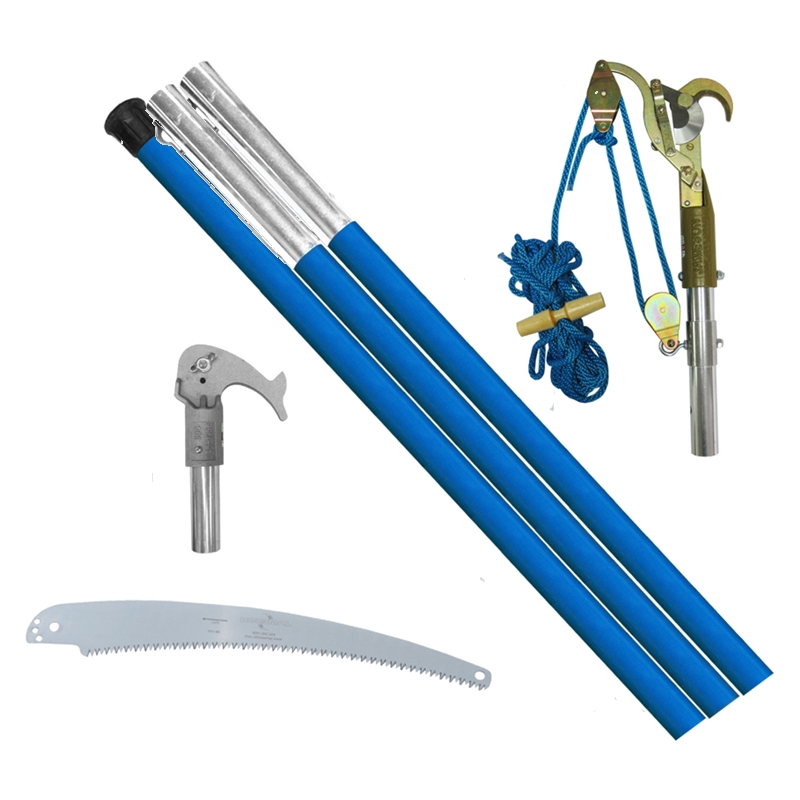 Jameson B-Lite Tree Trimming Kit
Everything you need to prune your trees and shrubs. Kit consists of (2) Jameson Professional 6' fiberglass extension poles, (1) Jameson Professional Fiberglass 6' bottom pole w/ rubber foot, a Jameson JA-14 1 1/4 double pulley tree pruner w/ rope, a Jameson pole saw head and a Jameson 13" pole saw blade.
This kit gives you a total length of 18' of reach with the lightest fiberglass poles available.