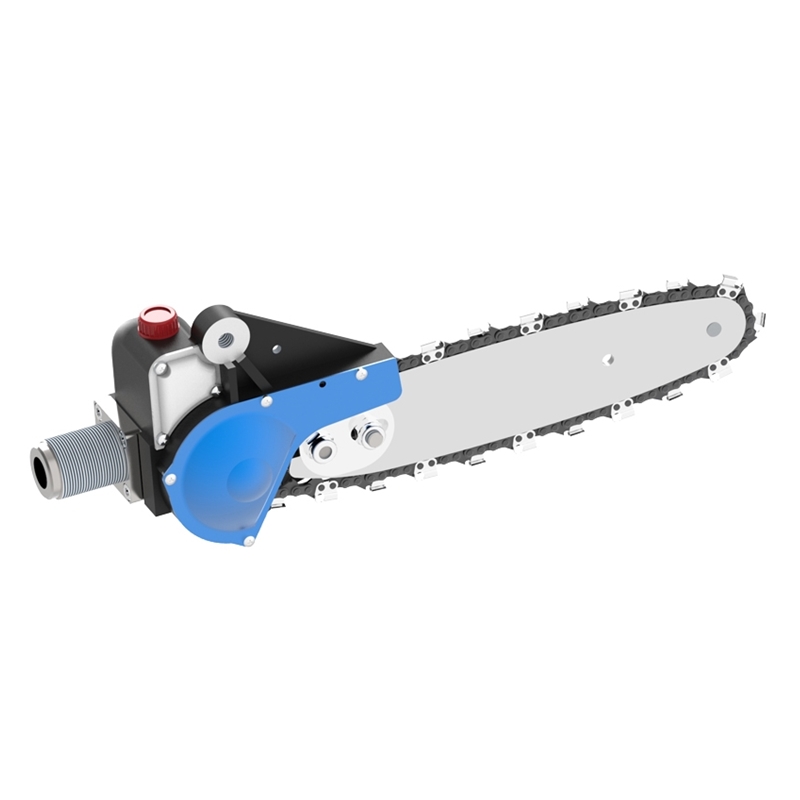 ST-3 Chain Saw - W/ Pole Adapter
For heavy duty tree pruning turn to the model ST-3 Chain Saw. This powerful, lightweight saw has been a reliable workmate of farmers and grounds maintenance crews for many years. The saw has a 8 inch bar and cuts up to 6 inch limbs. A built in lubricator oils the bar and chain while you work.
This ST-3 is a hand-held unit with a extension pole adapter. It is also available with extension poles.

• Required CFM: 14
• Working Pressure: 140 PSI