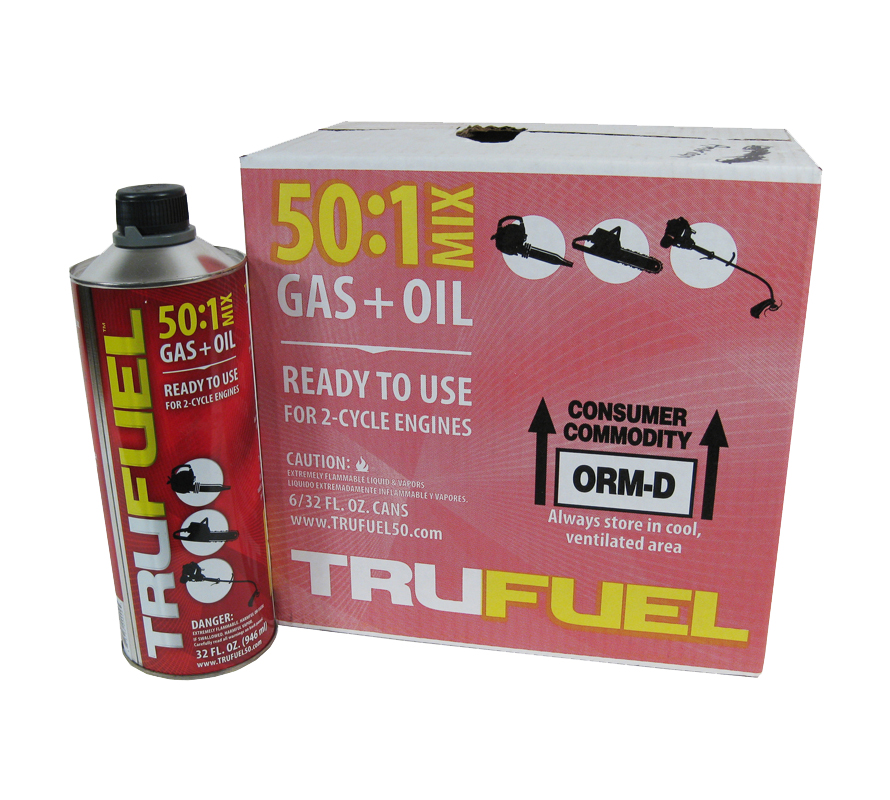 TRUFUEL 50 (Quart)
This product cannot be shipped and must be picked up at our store due to Federal DOT regulations.
TRU FUEL formerly called 50Fuel is the only engineered 2-cycle fuel that is ready to use. No more messing around with gas cans! Simply open the convenient 1 quart can and pour into your equipment. It's that easy!

TRU FUEL 50 has been precisely blended with 92 octane gasoline and an advanced synthetic lubricant at the exact ratios suggested by the major manufacturers of hand-held power equipment. A fuel stabilizer is added and then the product is packaged in easy-to-use, child-proof, one quart cans, so you can get to work with your weed eater, leaf blower or chainsaw right away.

Shelf life without loss of octane unopened is 5 years and once opened 2 years.