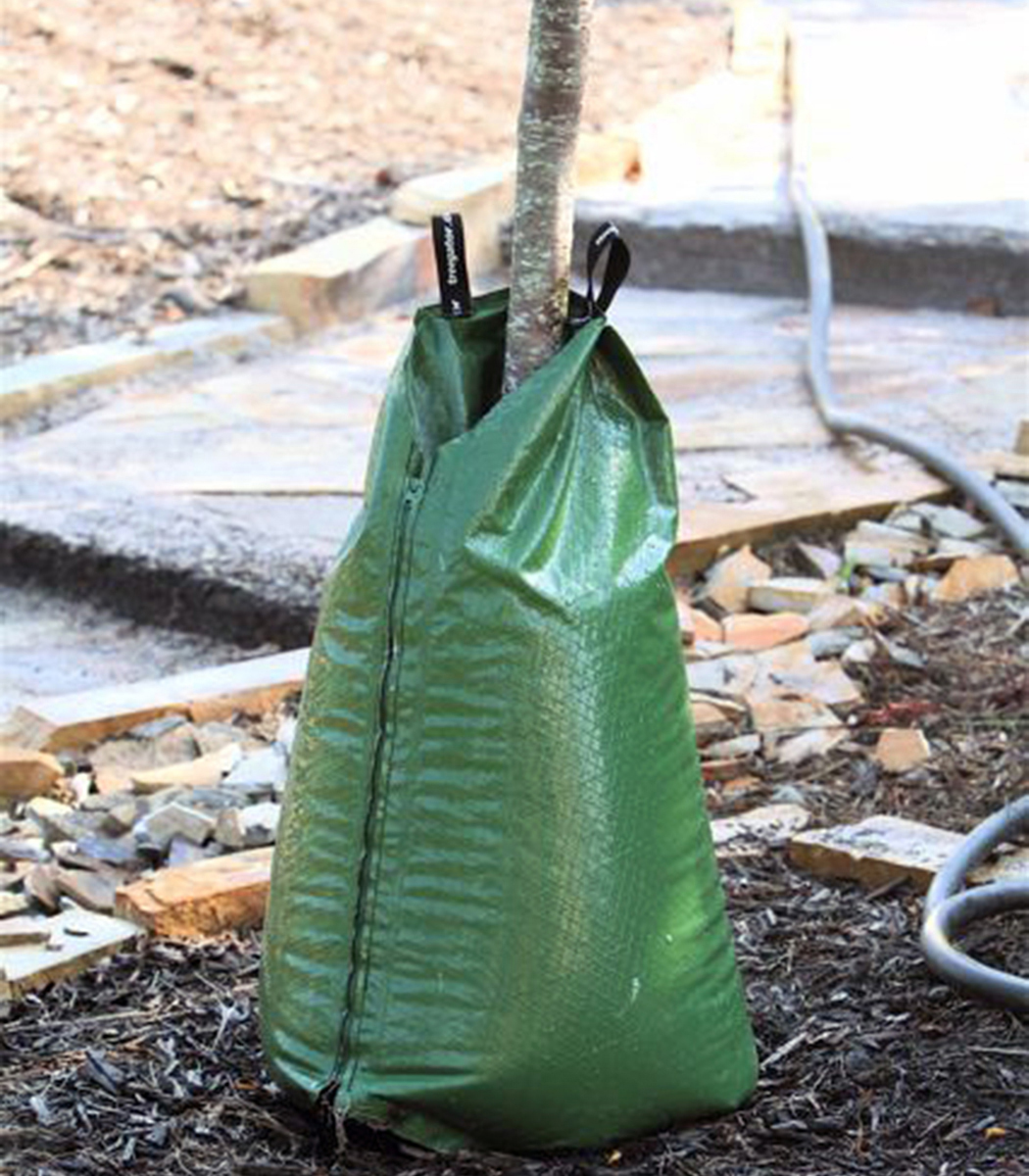 Treegator Professional Portable Drip Irrigator
PLEASE CALL FOR STOCK STATUS BEFORE ORDERING-RE-SUPPLY HAS BEEN DELAYED FOR 4-6 WEEKS
Quantity
1 - 11
12 - 23
24 +
The TREEGATOR® allows 20+ gallons of water to be delivered to the roots of the tree without run-off or evaporation. Rate of flow can be controlled from 8 to 32 hours.
Just zip the TREEGATOR® around the tree trunk and fill through the opening at the top. The water trickles from holes that surround the bottom. When empty, unzip and refold, leave it at the tree until the next watering, or zip it around another tree and refill.
Two or three TREEGATORS® can be zipped together for trees 4" caliper or larger.
12 TreeGators per case.
Volume of Water (When Full): (Approx)
1-Treegator® - (20-25 gallons)
2-Treegators® - (40-50 gallons)
3-Treegators® - (60-75 gallons)


Treegator® Recommendations for Planting:

1- Treegator® - (1" - 3" caliper tree)
2-Treegators® - (4" - 12" caliper tree)
3-

Treegators® - (

12"+ caliper tree)