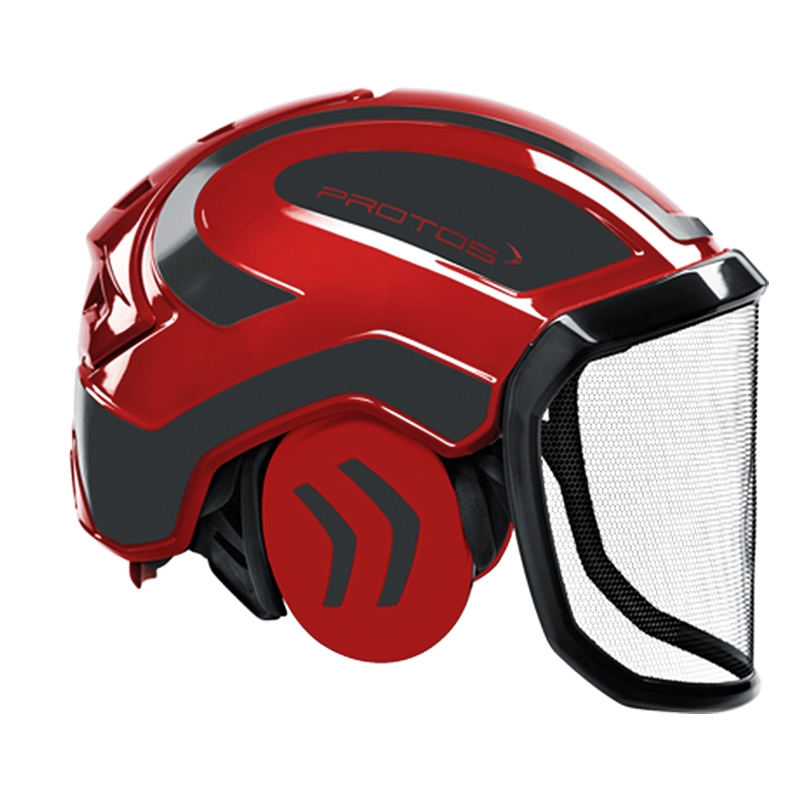 Pfanner Protos Arborist Helmet - Blk/Red
PROTOS – from ancient Greek, THE FIRST – is the first integral protective helmet of its kind. The more than 12 year development process aimed at integrating ear, face and neck protection, with a chinstrap and rear ventilation between the inner and outer shell.

• Fits perfectly even when working in sloping or overhead positions
• Hearing and face protection are integrated into the shell of the head protection to prevent snagging on branches
• Allows the cooling air to flow in from all sides and to escape through the ventilation gate
• Can be adjusted with only two fingers

Also available in yellow/black. H080421-00.