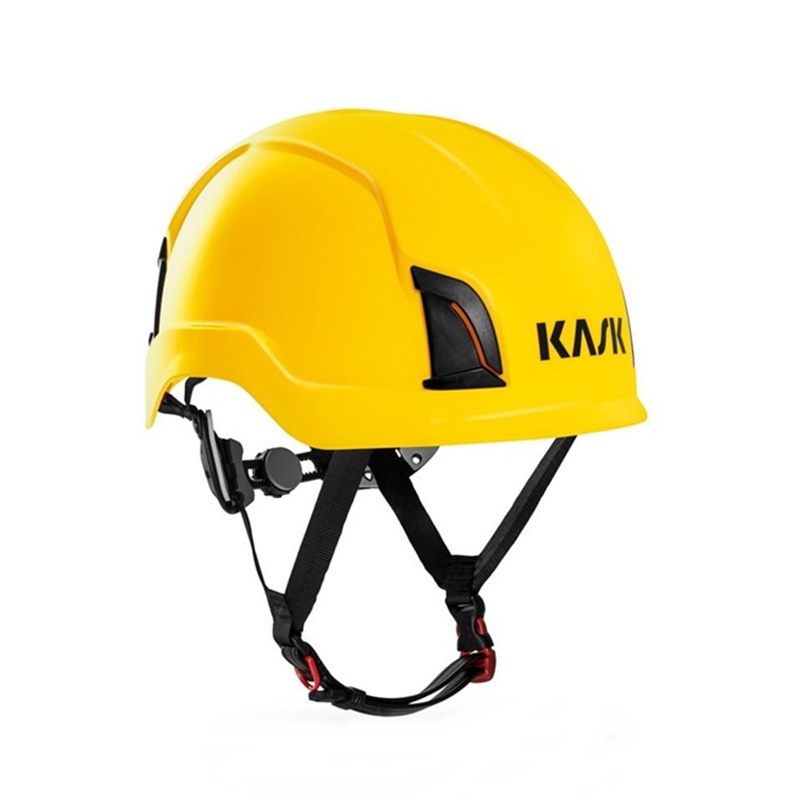 Kask Zenith X Yellow Helmet
Special Order-allow 5-7 days.
The Zenith light-weight helmet from Kask has an outer shell made of High Density ABS plastic and designed to withstand impact from above or side. It is non-vented and is approved di-electric for use around electric lines.

The helmet is designed for both ground and work-at-height applications and has a chin strap to keep the helmet firmly seated on the head.