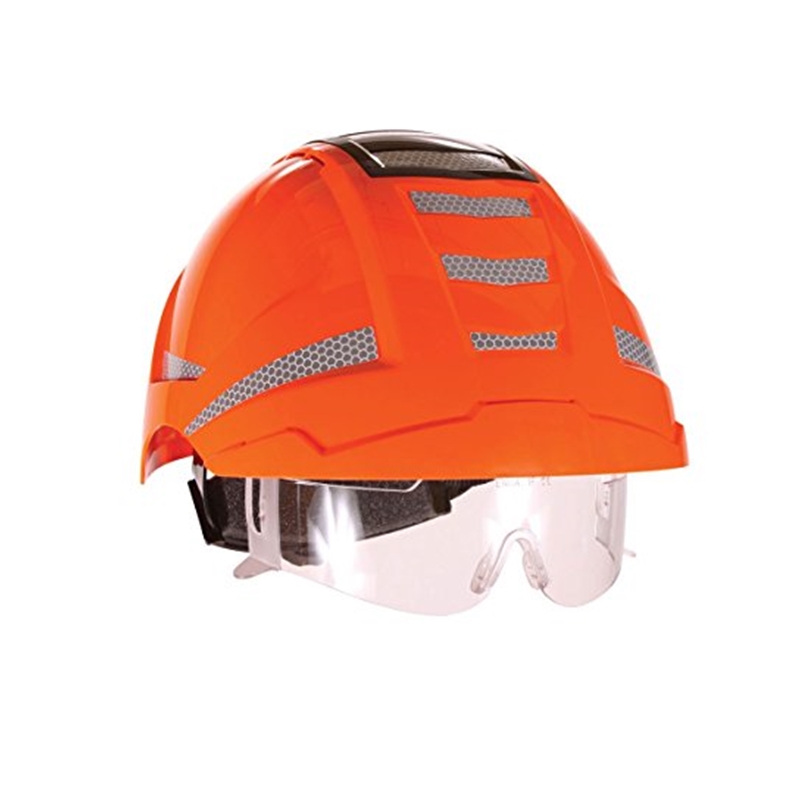 Rockman Ranger Pro Helmet
The RANGER PRO helmet has been developed according to state of the art science of crumple zones in modern vehicle design. The helmet is being equipped with a fully retractable visor providing protection for the entire face.

Rockman is introducing the CRASH BOX especially designed for partial or total destruction depending on the impact intensity. By destroying the CRASH BOX a certain amount of the impact energy will be taken over by the helmet shell while the rest of the impact energy is being forwarded to the suspension and from there to the head of the user.

The RANGER PRO helmet can be equippped with helmet mounted hearing protectors (sold separately-http://www.arborist.com/product/H080515-03/Rockman-Hat-Mount-Ear-Muffs.html?cid=) and includes a 6 point textile ratchet system, chin strap, and fold-down anti-fog, anti-scratch protective lens.

Each helmet also includes a HiViz reflective sticker kit contains 22 individually designed stickers that exactly match the helmet surface design. The user can use all of them or only a few to enhance safety if working in or around dark spots. Stickers withstand weather conditions as they were originally used on ambulances and fire trucks.

Hi-Viz orange color only.