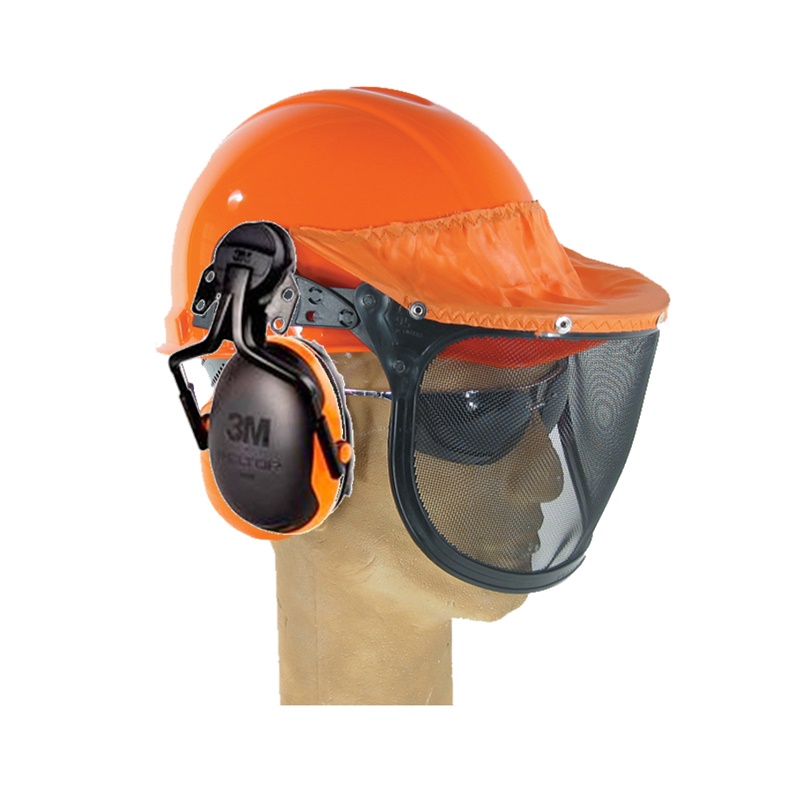 3M Orange Forestry System - Lo Pro
The 3M Forestry System is totally engineered to meet all your safety demands for face, head and hearing protection with complete comfort control. All parts are replaceable.

System consists of 3M 4 pt. ratchet hard hat, V1A Mesh Visor, X4P5E lo-profile die-electric muffs and GR2B sealer.
Hearing Protection Level
25 db