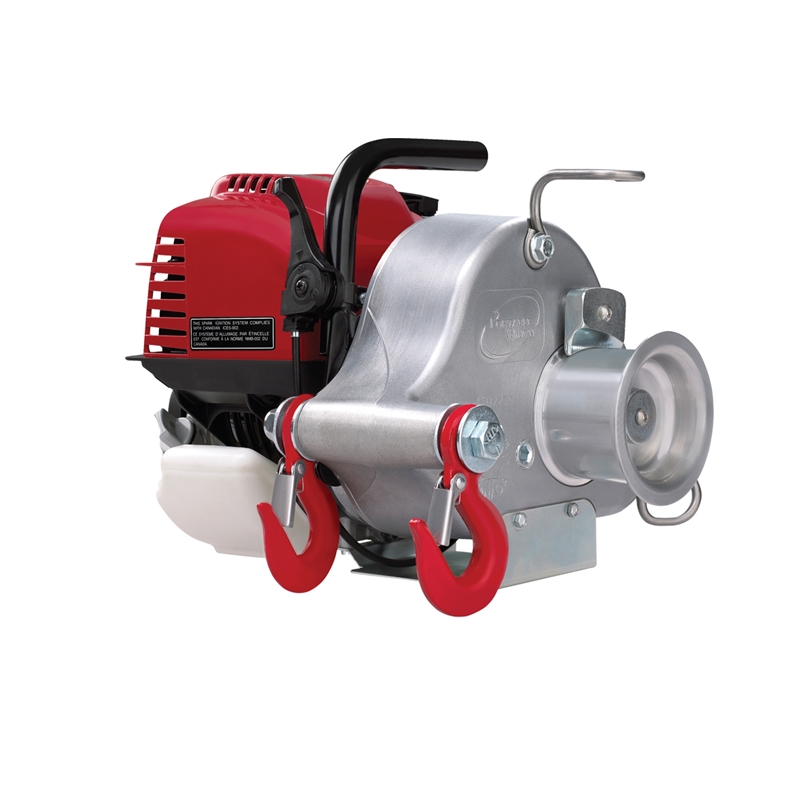 Portable Winch-PCW 3000
A new addition to the Portable Winch Co. is the PCW3000 Portable Capstan Winch. It is very light: only weighs 20 lbs. however it is very powerful with a pulling capacity of 1550 lbs.

Powered by Honda's 35 cc 4-stroke all position engine, it offers great reliability but with added transportability. Complemented by a line of specific accessories that are geared for transport over long distances, on a lightweight backpack carrier (PCA-0104), or strapped onto a vehicle and protected inside it by a custom high resistance plastic carry case (PCA-0102).

This innovative winch is unparalleled on the market and is perfect for arborists, hunters, and foresters, and other applications requiring a more compact and portable winch.