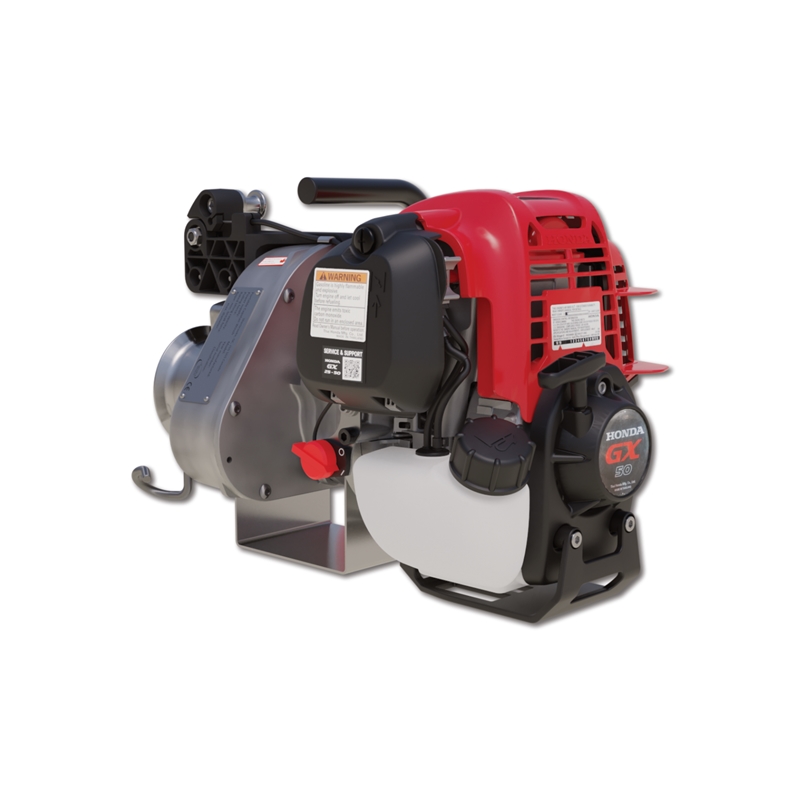 PCW 4000 Portable Winch
SPECIAL ORDER-ALLOW 5-7 DAYS TO SHIP
This new winch is equipped with a centrifugal clutch un-like the PCW5000. As a result, the drum does not immediately start turning at the start of the engine. After having done a few wraps of rope on the drum, all that is left to do is to insert it in the cam cleat, pass it on the exit guide and pull on it when the time comes. This action then engages the centrifugal clutch and the winch starts pulling.

As soon as the tension on the rope is released, the drum stops turning and the anti rollback mechanism does its job by holding the load in position. To free the rope, a simple lateral movement is needed. This gives the user perfect control throughout the pulling operation.

This model also features the most recent Honda GX50 4-stroke 360° inclinable engine. Among its other numerous characteristics, note the smooth performance, proven reliability, emissions compliant, and ease of start-up, of operation and maintenance. Users will therefore have the freedom to use this winch in any conditions and any positions.

Polyester sling - 2-1/2'' x 6-1/2' included.
Minimum Breaking Strength
4850 lbs
Working Load
single line- 2200 lbs double line 4400 lbs
Dimensions
16-1/2'' x 11-3/4'' x 11-1/4''