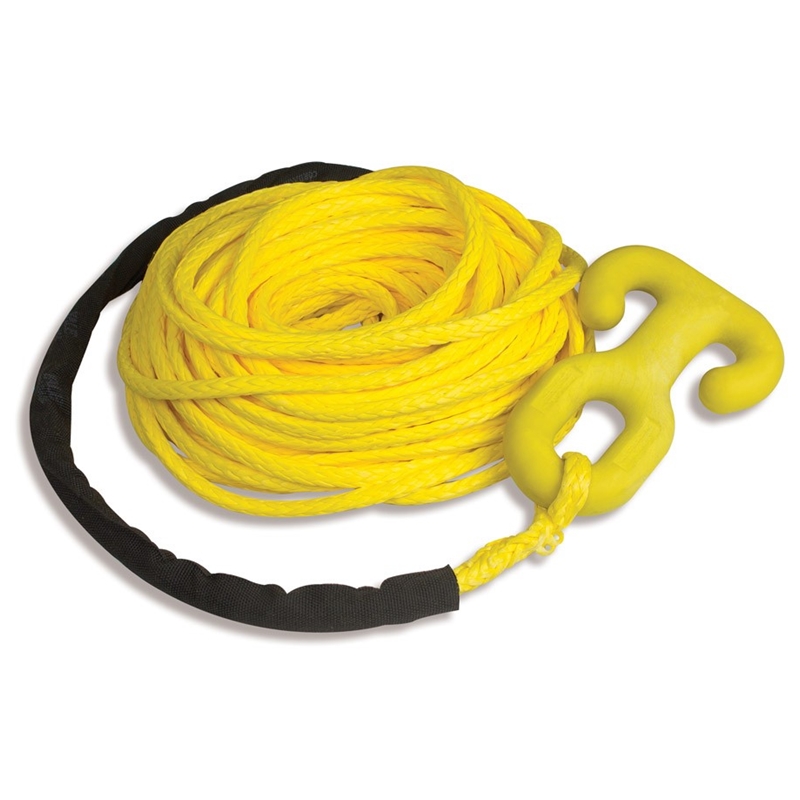 Chook Winch Line - 5/16" x 150'
The CHOOK is a newly developed chipper winch line hook from Yale Cordage. Made from high density polymer plastic it has a working load of 2,200 lbs. The CHOOK is soliced on 5/16" Ultrex (dyneema) 12 strand rope also from Yale. A chafe sleeve is included for added protection.

Excellent and safer alternative to wire rope winch lines. If for some reason the CHOOK hook gets caught in the chipper it will simply chip without causing damage to the chipper.
Tensile Strength
13500 lbs.
Manufacturer
Yale Cordage