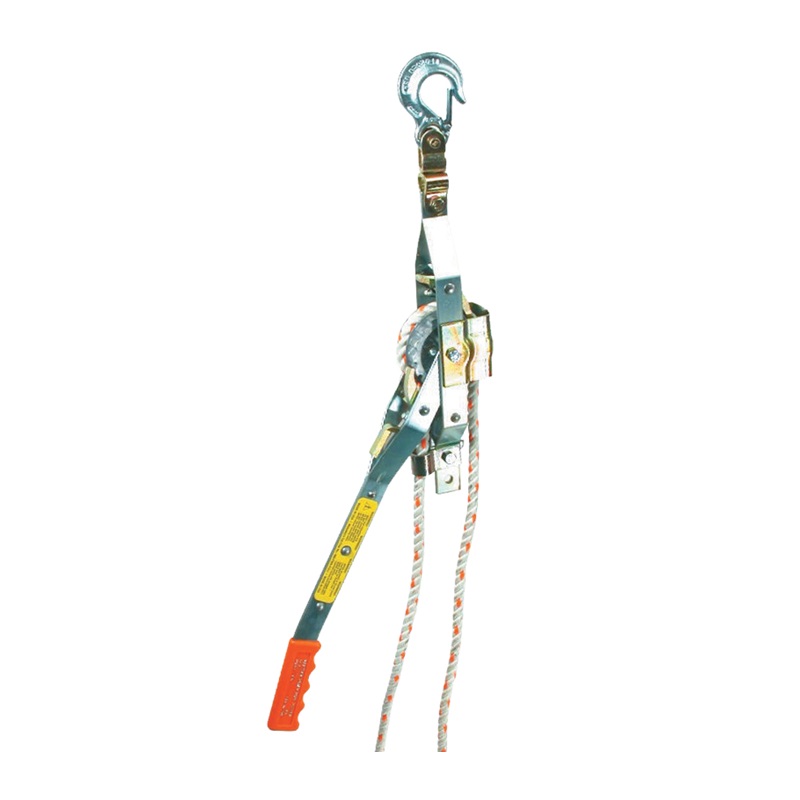 Maasdam Rope Puller
Versatile multi-purpose continuous rope puller. Oversize hand guard, forged hooks, 1000 lb. capacity. Rope not included.
*1 Piece, aluminum alloy ratchet wheel

*High strength, electro-plated steel parts

*Notch at-a-time letdown

*Can accommodate an unlimited length of rope

We recommend using New England 9/16" 3-strand Blue Fleck Rope for use in the rope puller, rather than regular 1/2" 3-stand which has a tendency to slip under pressure and prolonged use. Order SKU #R180135-00.
| | |
| --- | --- |
| Load Carrying Capacity : | 1000 lbs. |
| Shipping Weight : | 7 lbs. |