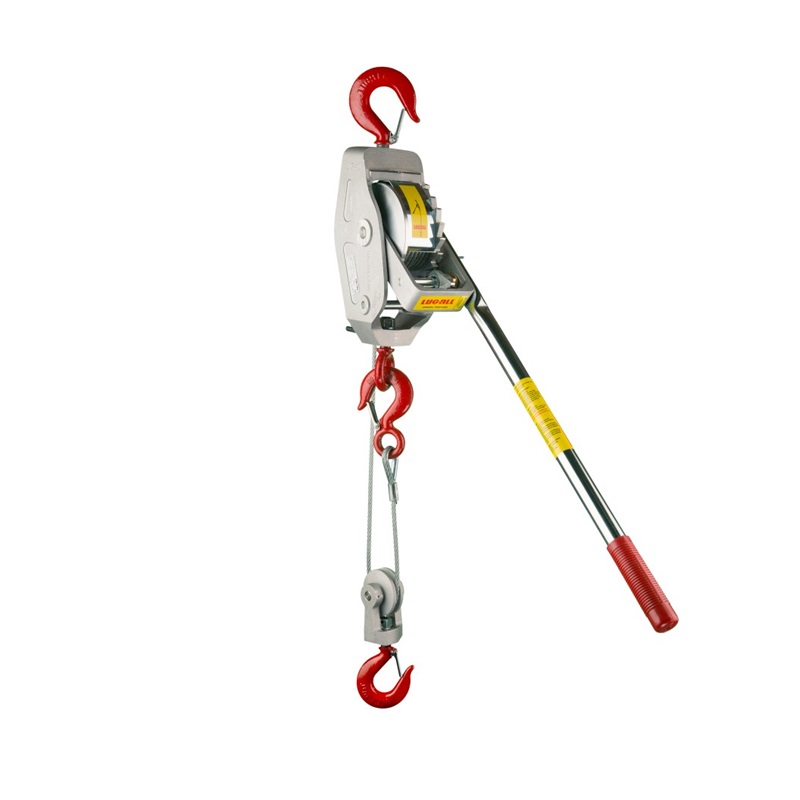 Lincoln Hoist Model 3000-30
• Made in the USA.
• Load tested to 125% of rated capacity.
• Handle bends to alert operator of overload.
• Interlocking pawl mechanism - no brakes to slip.
• Quick release allows cable to be pulled out freely when rigging.
• Maintenance free bearings are lubed for life.
• Reversible handle allows pulling in optimum position.
• Open frame construction for easy inspection and cleaning.
• Four hook styles designed to meet application requirements and work practice standards.
• USA made 360° swivel hooks are drop forged, heat treated steel.
Double Line Capacity
3000 lbs.
Single Line Capacity
1500 lbs.