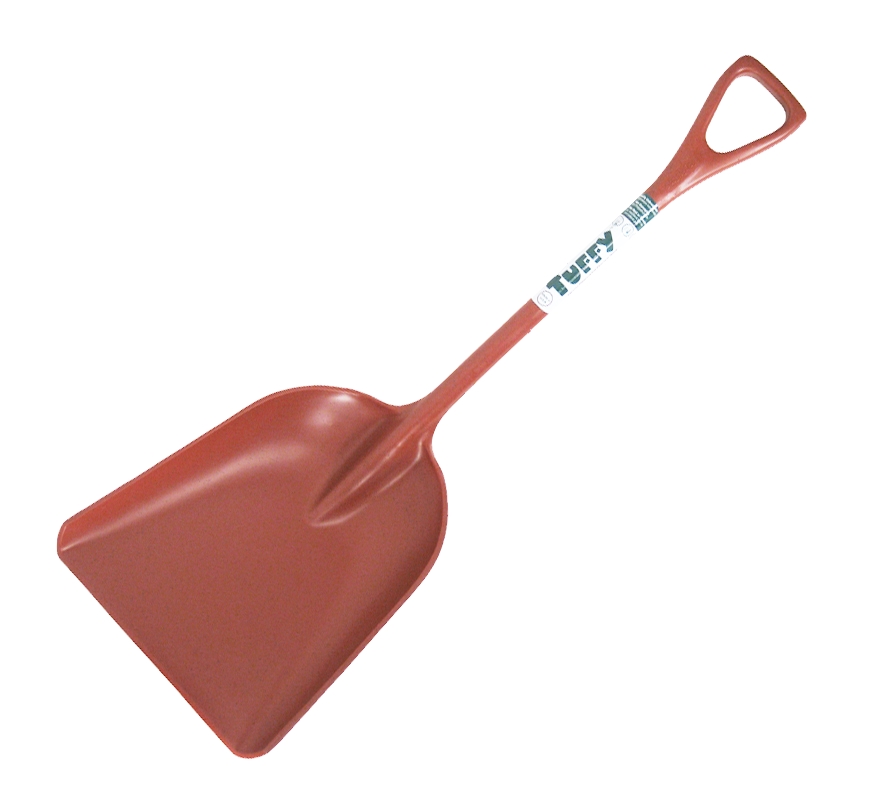 TUFFY Plastic Scoop Shovel
Virtually unbreakable plastic scoop shovel from Poly-Pro. Light-weight and will not rust or corrode.

Excellent for use around chippers. If the shovel is accidentally dropped into the machine the shovel will simply chip and not damage the blades or the anvil like a metal shovel.

Color: red.