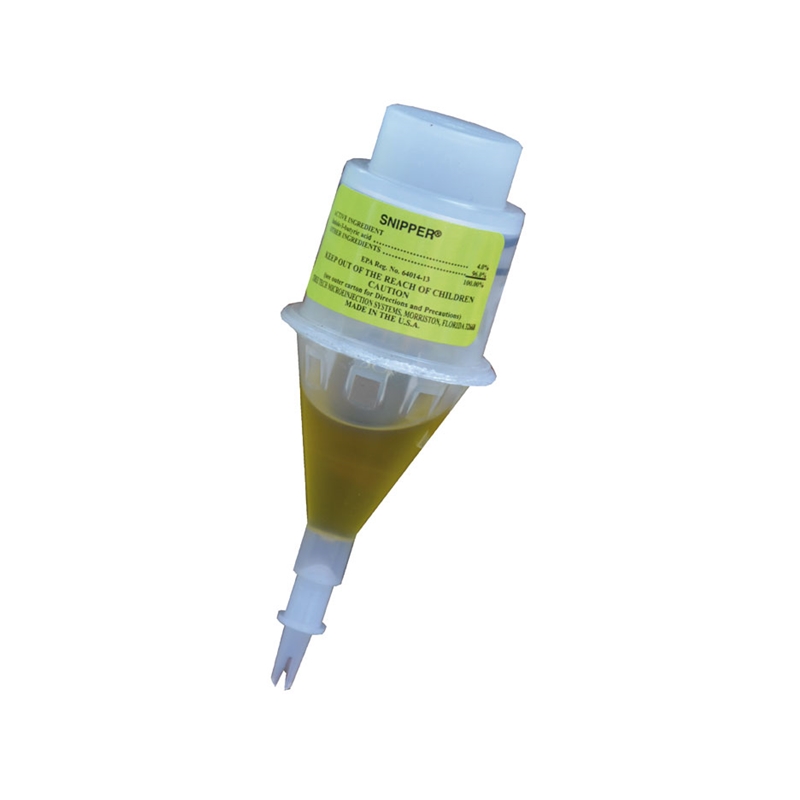 Tree Tech SNIPPER-25
A de-flowering agent for sweet gum trees that is used to eliminate young flowers before they fertilize to form gum balls. One application of Snipper® in early spring causes premature death of developing flowers but does not affect foliage.
Other trees Snipper is effective on include the following:
(Ash; Black locust; Black walnut; Cherry; Cottonwood; Crabapple; Gingko; Hackberry ;Hickory ;Honey locust ;Maple Oak; Olive; Persimmon; Plum; Tree of Heaven; Sweet gum; Sycamore). Package contains 25 injection pieces.
ACTIVE INGREDIENT: Indole–3-butyric acid 4.0%

View the product label