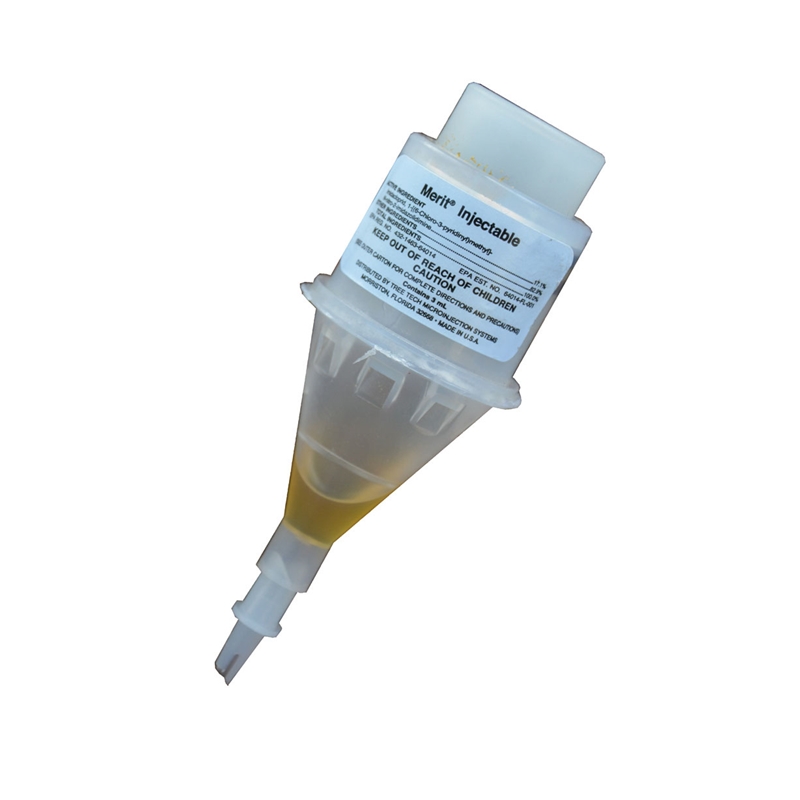 Tree Tech Merit - 3 ml - (25)
Tree Tech® Microinjection Systems and Bayer Environmental Science present Merit® Injectable, a powerful new product to inject in the tree trunk or root flare tissue. Merit Injectable contains more active ingredient (17.1%) than other trunk injection products on the market and is available in easy-to-use leak-proof 3 ml unit.

In addition to common pests, tough-to-control insect pests such as Asian longhorned beetles, emerald ash borers, and hemlock woolly adelgids are controlled with Merit Injectable.
ACTIVE INGREDIENT: Imidacloprid, 1-[(6-Chloro-3-pyridinyl(methyl]-N-nitro-2-imidazolidinimine - 17.1%

View Product Label