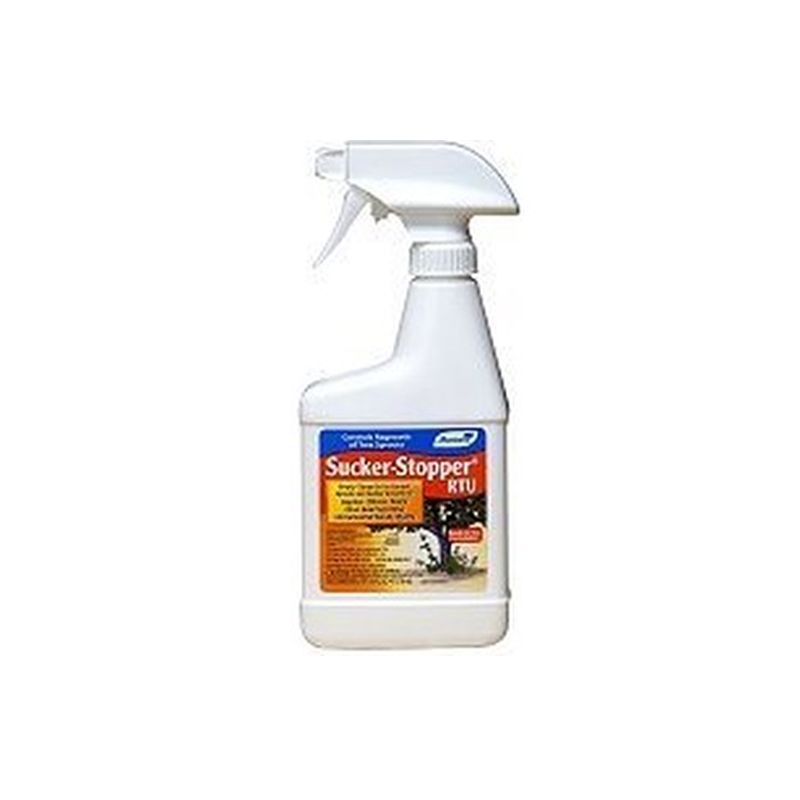 Sucker Stopper RTU
Sucker-Stopper RTU is made from the plant growth regulator napthaleneacetate (NAA). This product is widely used in commercial agriculture to prevent suckers and as a thinning agent on fruit trees.
Simply spray to control sprouts and sucker growth on apples, olives, pears, non-bearing citrus and ornamental woody plants.
Be sure to treat before new growth suckers are 10 inches in length. The earlier you treat, the better. Control should last about 3 months.

This 16 oz. ready to use bottle is perfect for the small "shots" that are needed.

View Product Label