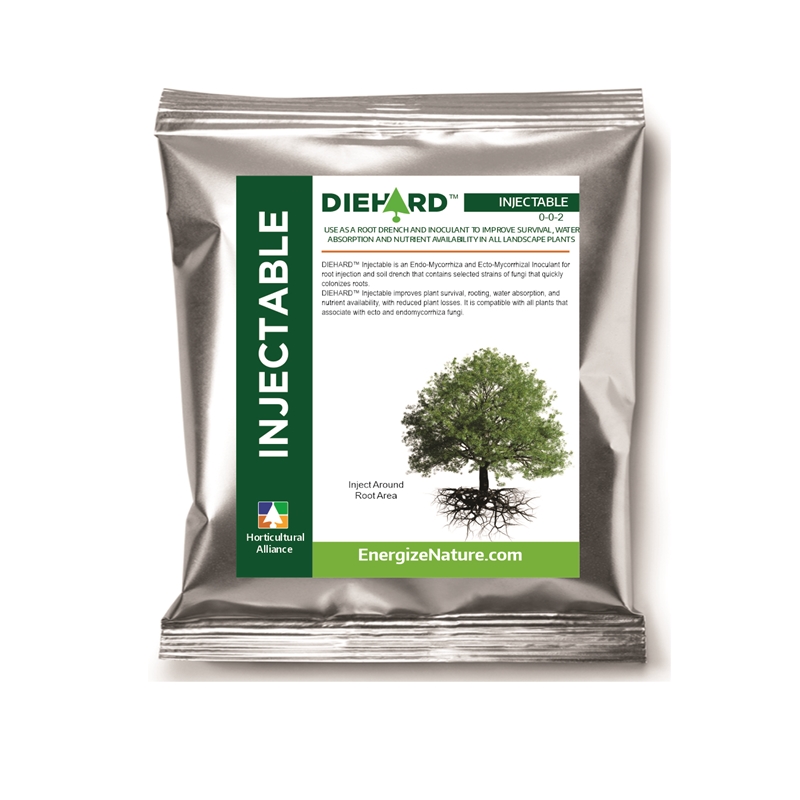 DIEHARD Injectable - 8 oz.
DIEHARD Injectable is formulated to be used to treat mature and newly planted landscape trees and shrubs with live beneficial mycorrhizal fungi intended for use with root injection equipment. It contains highly selected species of low host specificity endo - ectomycorrhizal fungi that will quickly colonize the roots of mature and newly planted landscape trees and shrubs.

The mycorrhizal inoculants are combined with other beneficial fungus (Trichoderma), humic acids, soluble sea kelp, yucca plant extracts, vitamins, folic acid, amino acid, and a host of beneficial bacteria to promote rapid root development. The results are quick colonization of roots with beneficial mycorrhizal fungi to provide a boost in the overall health of the tree. Product is available with ectomycorrhizal fungi only as DIEHARD Ecto Injectable for plant species that associate with ectomycorrhizal fungi.